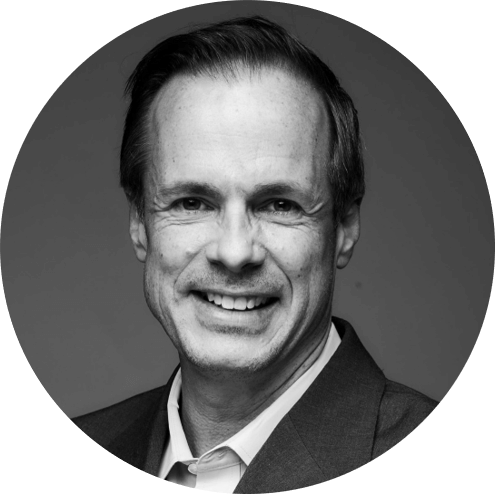 By Bruce Sussman
Tue | Aug 13, 2019 | 8:48 AM PDT
If you're looking for creative cybersecurity awareness posters for training in your organization, we have come across some worth sharing.

They will certainly be conversation starters, because each one is from U.S. government security campaigns from the 1950s and 1960s.

These security awareness posters were released to the website governmentattic.org, which filed a Freedom of Information Request with the NSA and received the posters.

10 unique security awareness posters

#1: Retro haircuts, anyone? "Security is everyone's responsibility" poster/meme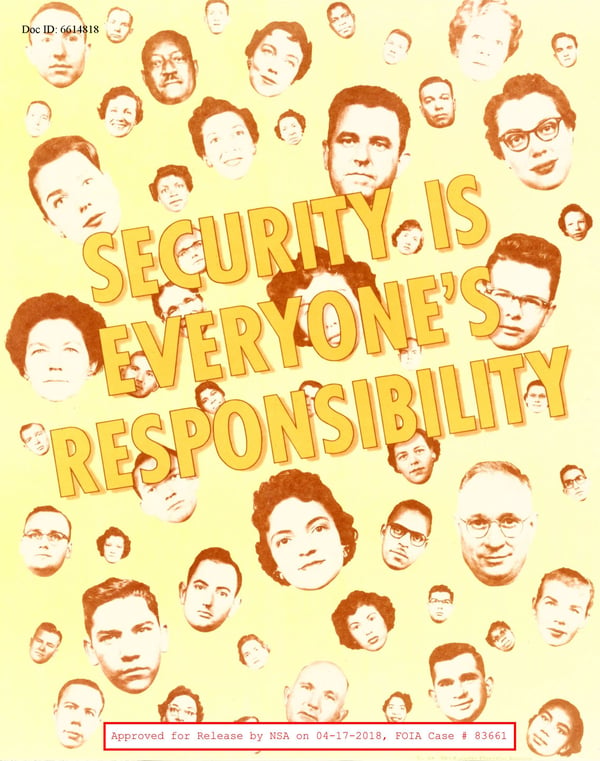 #2: Password security? Data security? Security of individual work stations or endpoints? Lots of potential for this poster/meme.
#3. You don't have to pull a rabbit out of a hat to keep yourself (and the company) cyber secure! Use common sense before clicking a link poster/meme.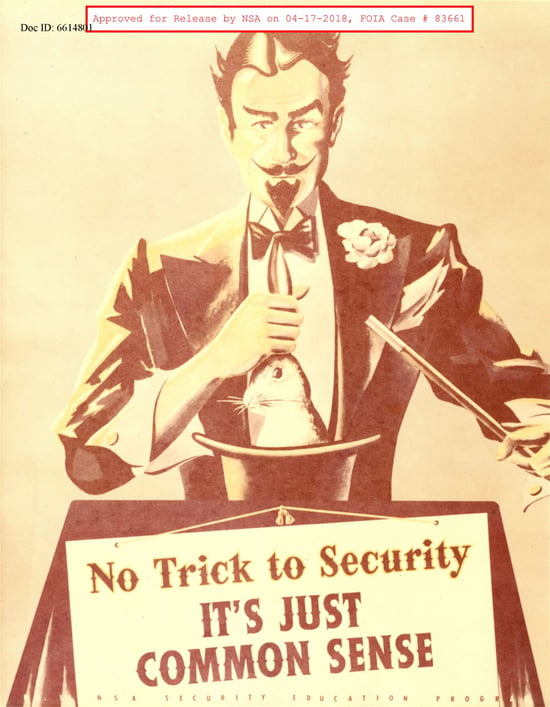 #4 Here is a security awareness poster that is right out of the 1960s. "Security, Webster gives it definition, the world gives it implication, you give it meaning and stability. Remember the word Security."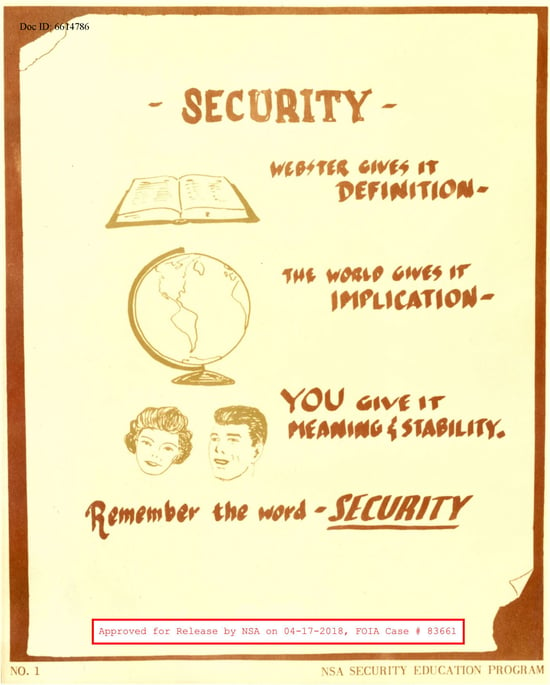 #5: Here is a great security awareness poster for the lunchroom because everyone will have to walk up close to read what it says: "Be Security Conscious."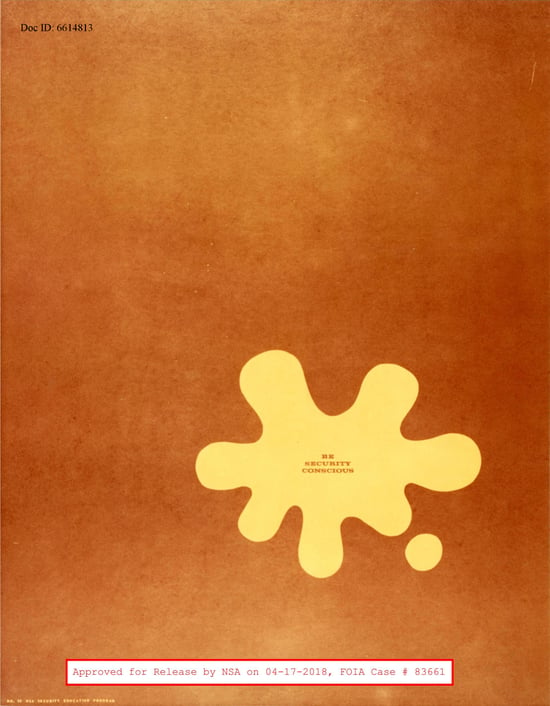 #6: Here's the "Security is my responsibility" poster. Wait, isn't the IT security team in charge of this stuff? Oh, I guess it's my responsibility, too.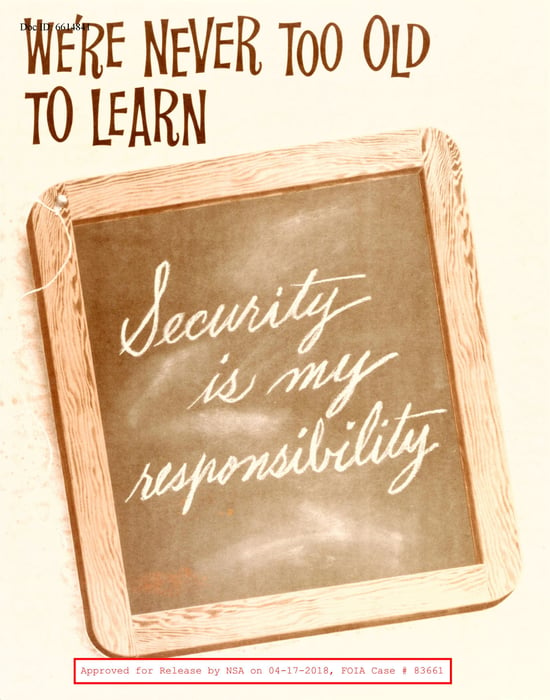 #7: This security awareness poster could be a general reminder that most employees in a business have access to some sort of proprietary or confidential information and that they play a role in protecting it.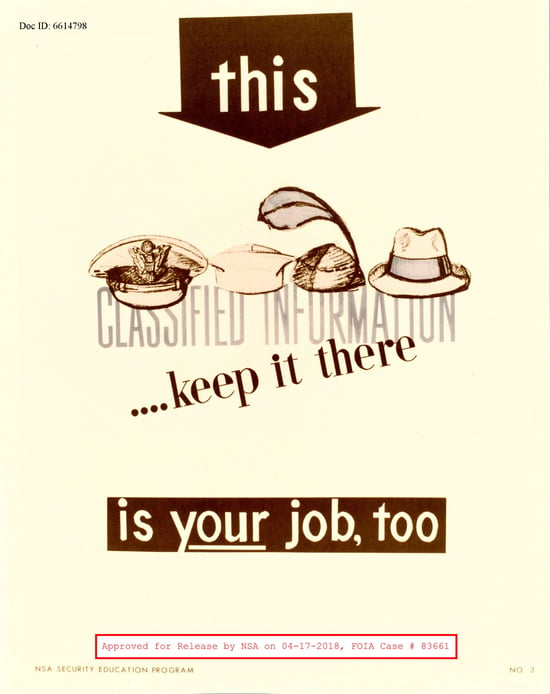 #8: This security awareness poster is probably best for St. Patrick's Day. Or it could be timely around Kentucky Derby since it uses horse shoes.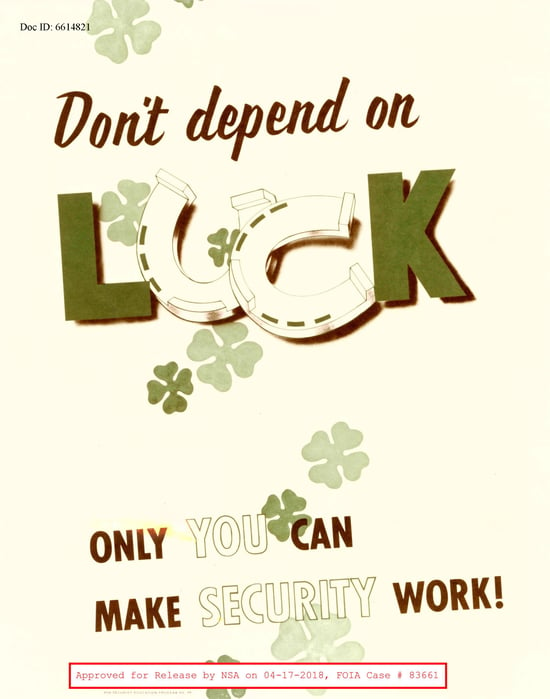 #9: It seems like everyone is trying to raise their "consciousness" about some issue going on in the world. That's a perfect fit for this security awareness poster and meme: "Now is the time... plant security consciousness in your own mind. Cultivate security consciousness in the minds of others."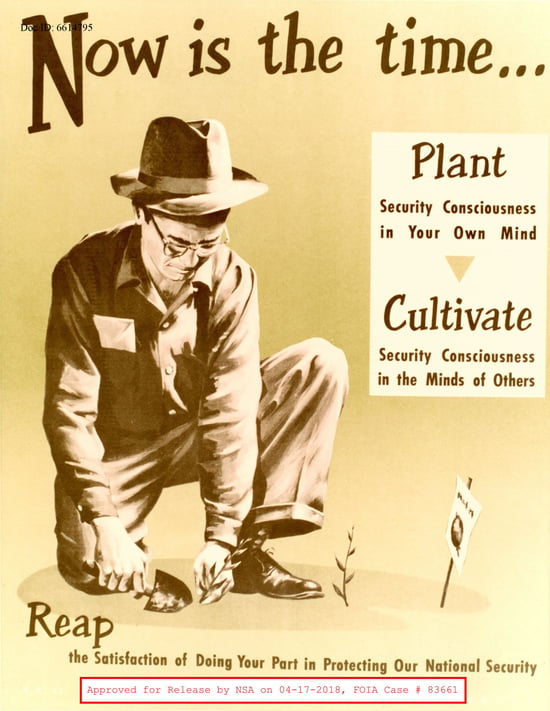 #10: Finally, how about rolling out something part of your workforce has never seen before: a page from a dictionary! "A word to remember: Security" makes this a simple, old school message.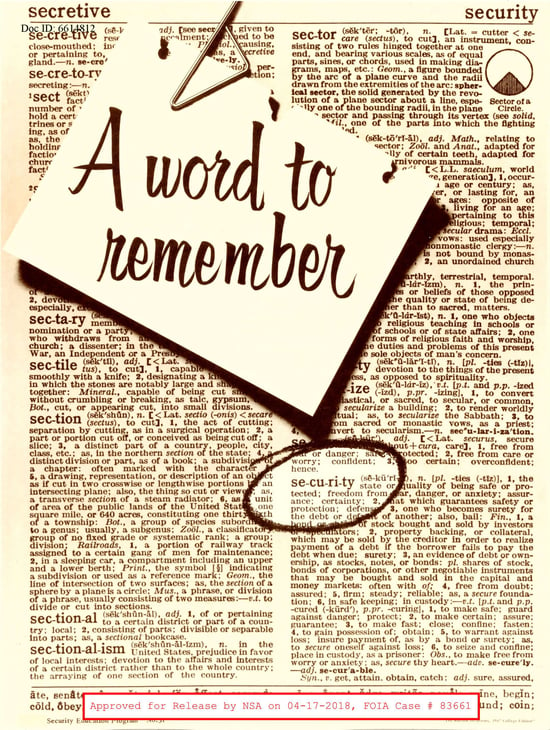 What makes these security awareness posters even cooler than they already are? The fact each one is stamped in red at the bottom:
"Approved for release by NSA on 4-17/2018, FOIA Case #83661"
Just tell everyone you had to battle the government for these!
Want more? Check out 10 more posters here.