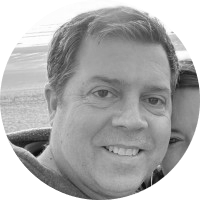 By Cam Sivesind
Thu | Nov 17, 2022 | 11:31 AM PST
Brigadier General Martin White highlights the fall issue of The Cyber Defense Review from the Army Cyber Institute at West Point with his take on "Tactics and Technicalities Undermining Strategy: Cyber Security is Distracting National Security Communities."
The 280-page publication provides senior leader perspectives, professional commentaries, and research articles around all things cybersecurity and defense. Col. Jeffery M. Ericksen, in the introduction, said this quote from Greek philosopher Heraclitus is apropos: "The only constant is change."
He called out four articles and their authors which specifically focus on the topic of change:
LTC Andrew Farina's: "The Impending Data Literacy Crisis Among Military Leaders." Col. Ericksen said the article "captures key points
about leaders struggling to achieve data literacy in understanding new technologies and paradigm shifts, in this case related to data literacy."

LCDR Michael McLaughlin: "Seventh Service" for the United States with authorities more akin to the Coast Guard and National Guard.


In "Tactics and Technicalities Undermining Strategy," Australian Brig. Gen. Martin White argues that the downfall of our current approaches is the focus on analyzing too much information, resulting in an overall weaker posture.

LTC Ryan Tate and Col. Chad Bates argue for increased deterrence by being more transparent with operations in their article, "Deterrence Thru Transparent Offensive Cyber Persistence."
[RELATED: Cyber War vs. Traditional War: The Difference Is Fading]
Some other notable quotes taken from the journal:
"Responsible requires that humans exercise judgment in developing, deploying, using, and arriving at outcomes," said Daniel M. Gerstein, a 1980 West Point graduate, who served as the Department of Homeland Security Undersecretary (acting) and Deputy Undersecretary in the Science and Technology Directorate from 2011-2014, in his "Better Anticipating and Managing Today's Growing Cyber Risks" article. "Accomplishing this requires humans to embed structures and processes that directly account for and retain human control in the algorithms that enable the functionality of the cyber domain. It also requires keen human judgments in decision-making, a point important to consider more deeply."

In Dr. Herbert Lin's article, "Russian Cyber Operations in the Invasion of Ukraine," he said: "As for warfighting potential, the U.S. Department of Defense (DoD) asserts a rather broad utility for offensive cyber operations. For example, Joint Publication 3-12 characterizes cyberattacks as a form of fires, similar in principle to artillery or machine-gun fire, that degrades, disrupts, destroys, or manipulates adversary information or information systems. DoD doctrine also acknowledges the value of cyber operations for exploitation, including military intelligence activities, maneuver, information collection, and other enabling actions required to prepare for future military operations."

The abstract from Brig. Gen. Martin White's article on "Tactics and Technicalities Undermining Strategies: Cyber Security is Distracting National Security Communities" gives a great overview: "National security communities cannot protect all their information. Yet the exigencies of cyber security and identified network vulnerabilities are trumping more strategic consideration of information protection, and national security communities have found it difficult to adhere to clear and defensible information protection principles."





"A more strategic approach would focus on identifying and prioritizing the most important organizational information; a defense that aligns information security resources to the most important information, with a clear view of the actions needed to protect against the intelligence capabilities of strategic competitors; and, established mechanisms for situations when preventive security measures will so often fall short, which include standing deception plans and well-coordinated reparative measures. Without defensible principles, the immense cyber security investments being made will not have the desired information security effect."
Again, find the full publication here, which includes a review of Martin C. Libicki's book, "Cyberspace in Peace and War, 2nd Edition."