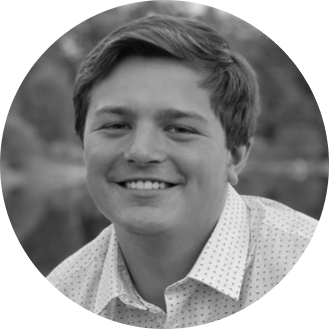 By Jack Norris
Wed | Jun 7, 2023 | 11:37 AM PDT
A recent press release from the United States Attorney's Office announced that 41 total individuals have finally been charged for a fraud and money laundering scheme that stole a total of $30 million. The operation targeted individuals, corporations, and various financial institutions within the U.S.
The money was taken from the victims' retirement funds and was transferred to personal and business bank accounts to further launder money.
The defendants created multiple fake companies that did not exist, had no physical locations, did not earn any annual income, and did not distribute wages. They instead opened bank accounts for use in facilitating the laundering scheme.
Some of the defendants had fraudulently acquired the funds through ERISA-protected accounts. ERISA, otherwise known as the Employee Retirement Income Security Act of 1974, is an act that protects retirement savings from being mishandled, mismanaged, or any form of abuse that is not in the best interest of the owner.
The $30 million stolen by the defendants was by way of cybercrime, as they used business email compromise (BEC) schemes, romance fraud, and retirement account scams to cash in big.
But the payday was short-lived, as all 41 members of the conspiracy were finally sentenced and ordered to pay back large dollar amounts.
"The defendants' sentences should serve as a stark warning to others that fraud and money laundering crimes are top priorities for this office and our federal, state, and local law enforcement partners," said U.S. Attorney Ryan K. Buchanan.
The U.S. Attorney for the Northern District of Georgia said that the Justice Department had been working for more than four years to attempt to arrest the attackers and bring justice to the victims.
The victims in this case, the ones who had their retirement funds stolen from their accounts, fell into one of the simplest yet most successful traps cyberattackers set: fraudulent emails.
"Fraud schemes, like the ones perpetrated and facilitated by these defendants, inflict considerable losses on citizens, companies, and the financial system," said former U.S. Attorney Byung J. Pak.
The defendants exploited the victim by falsely gaining their trust, enabling them to steal information that eventually led them to access to the victims' accounts. These kinds of scams can last weeks, sometimes months, to complete.
Nevertheless, there are ways to avoid being a victim. Always remain skeptical in your online activities. It doesn't hurt to make sure that the people requesting sensitive information are the people you believe they are. If things seem too suspicious, report them or seek a safe direction.
The investigation was done by the Organized Crime Drug Enforcement Task Force (OCDETF) program, one that works with drugs, money laundering, and different kinds of crimes nationally, overseen by the U.S. Attorney General and the Department of Justice.