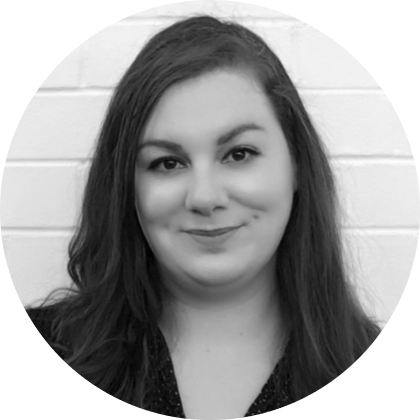 By Devon Warren-Kachelein
Tue | Sep 21, 2021 | 11:25 AM PDT
As our world and technology changes, so does the way we perceive threats to our way of life.
There's no beating around the bush. Cyber criminality is now a mainstay focus as risks continue to grow and funds are being drained from all industries—from healthcare to schools—by malicious actors.
President Biden spoke in front of the 78th session of the United Nations (U.N.) General Assembly and called for the world's leaders to come together and address a slew of problems, including cyberspace threats.
During Biden's remarks, the growing threats from ransomware were called out among world problems such as authoritarianism, terrorism, climate change, civil rights concerns around AI technology, and other top issues facing leaders. Biden said:
"The United States intends to make a profound investment in research and innovation, working with countries at all stages of economic development, to develop new tools and technologies to help us tackle the challenges of this second quarter of the 21st century and beyond, hardening our critical infrastructure against cyberattacks, disrupted ransomware networks, working to establish clear rules of the road for all nations as it related to cyberspace."
In addition to citing the ways the U.S. has been at the forefront of cybersecurity innovation, he also foreshadowed a response if these events endure.
"We [the U.S.] reserve the right to respond decisively to cyberattacks that threaten our people, our allies, or our interests."
Further, Biden called out all countries to join, regardless of whether they had traditionally been adversaries or allies.
"All the major world powers have a duty to carefully manage their relationships, so they do not tip responsible competition to conflict... We are not seeking another Cold War or a world divided by rigid blocks," Biden said, adding that the U.S. is seeking a peaceful resolution to how to resolve the many problems, including those posed in cyberspace.
The President also touched on the dangers of cyberwarfare, saying the U.S. will oppose any changes that come by way of "force, economic coercion, technical exploitation, or just information."
World powers zero in on technological advancements as risk
This is not the first time President Biden has made remarks on the growing threats of cyberattacks, especially in the ransomware arena. The Biden Administration has been aggressive in responding to cybersecurity breaches.
In July, he said "a shooting war" could arise from a major cyberattack.
Technology has also been on the United Nations' radar. Last week, the U.N. called for a moratorium on artificial intelligence developments that could potentially endanger human rights. Biden also hinted at this in his speech, as well.
"New technologies and possibilities [have the] potential to release and reshape every aspect of human existence. It's up to all of us to determine whether these technologies are forced to empower people or to deepen repression. Technologies continue to evolve. We'll work together with our democratic partners to ensure that new advances in areas of biotechnology to quantum computing, 5G, artificial intelligence, and more are used to lift people up to solve problems in advance of human freedom, not to suppress the set or target minority communities," Biden said.
In another breaking announcement related to ransomware, the Biden Administration previewed a plan to place sanctions on the cryptocurrency exchange Suex OTC, S.R.O. for its involvement in at least eight ransom transactions stemming from cyberattacks.
Watch the full address to the U.N. here.
[RESOURCES] As ransomware attacks continue to rise, cybersecurity professionals of all levels can grow initiatives to mitigate threat risks using SecureWorld's access to expert speakers. Check out Ransomware: Is Your Data Protected, or Will You Have to Pay Up? and Ransomware in 2021: 31 Leak Sites, 2,600 Victims. Each webinar can go towards your certifications, offering CPE credits.
If you are not already registered, check out SecureWorld Great Lakes virtual conference, which will include a panel on ransomware discussions, including the U.S. Secret Service Assistant Director, Jeremy Sheridan.