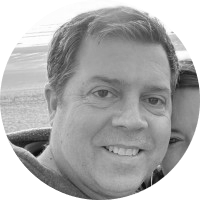 By Cam Sivesind
Wed | Nov 2, 2022 | 10:11 AM PDT
The British are coming! The British are coming... to help Ukraine with its cyberwar efforts against Russia.
Sky News reports that cyber spies from the United Kingdom are adding their expertise to help Ukraine defend itself against the myriad of cyberattacks being lobbed its way.
Britain's assistance is being credited with significantly limiting the effectiveness of attacks by Russian hackers.
In the process, the U.K. has improved its own cyber defense profile, particularly when it comes to defending against Russian threats. Britain's leadership previously had not made its cyber support for Ukraine public, but it appears the Kremlin was aware, so there was no point in not letting the cat out of the bag.
Britain's cyber experts are among more than 120,000 cyber professionals assisting Ukraine with its cyber warfare efforts against Russia, as reported in this previous article in which Colonel Cedric Leighton, CNN Military Analyst and U.S. Air Force (Retired), calls the Ukraine-Russia conflict the world's first hybrid war.
"A failure to deliver any major blow in cyber space was not because Russian hackers did not try but instead is believed to be thanks to Ukraine's cyber defenders, backed by experts from the cyber industry and foreign governments, including from the UK, defeating or limiting the impact of their efforts," Sky News reported.
Helping the British with its support of Ukraine is the National Cyber Security Centre, part of GCHQ.
The U.K. is helping with physical assets, as well, providing needed hardware and software to Ukraine in an effort to protect against DDoS attacks and ensure officials and citizens continue to have access to vital information and services.
The British also have contributed forensic services to help identify attack vectors—namely where, when, and how they happened—to improve defenses in the future.