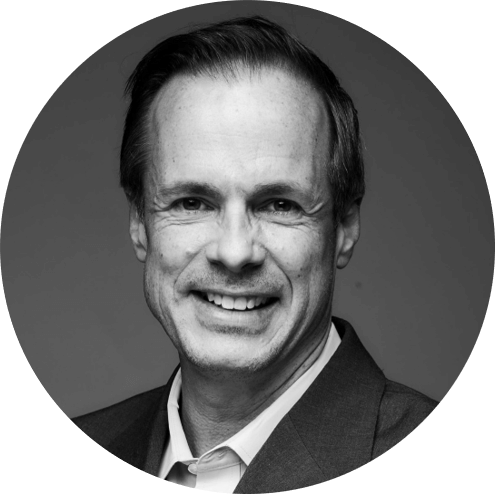 By Bruce Sussman
Tue | Sep 10, 2019 | 3:21 PM PDT
The U.S. Department of Justice (DOJ) worked with foreign investigators and local officials to conduct a major Business Email Compromise (BEC) arrest sweep.
Known as Operation reWired, the investigation led to the arrest of 281 people worldwide for their part in email compromise scams.
The DOJ says 74 of those people were in the United States when officials arrested them.
5 examples of Business Email Compromise
Here are five interesting cases shared by the Department of Justice:
Following an investigation led by the FBI's Chicago Division, Brittney Stokes, 27, of Country Club Hills, Illinois, and Kenneth Ninalowo, 40, of Chicago, Illinois, were charged in the Northern District of Illinois with laundering over $1.5 million from proceeds of BEC scams. According to the indictment, a community college and an energy company were defrauded into sending approximately $5 million to fraudulent bank accounts controlled by the scammers. Banks were able to freeze approximately $3.6 million of the $5 million defrauded in the two schemes. Law enforcement officials seized a 2019 Range Rover Velar S from Stokes and approximately $175,909 from Stokes and Ninalowo.
As a result of a joint investigation by the FBI, HSI, and DSS, Opeyemi Adeoso, 44, of Dallas, Texas, and Benjamin Ifebajo, 45, of Richardson, Texas, were arrested and charged in the Northern District of Texas with bank fraud, wire fraud, money laundering, and conspiracy. Adeoso and Ifebajo are alleged to have received and laundered at least $3.4 million. In furtherance of their scheme, they are alleged to have assumed 12 fictitious identities and defrauded 37 victims from across the United States.
As part of a larger investigation by the FBI and the USSS in Miami, Yamel Guevara Tamayo, 36, of Miami, Florida, and Yumeydi Govantes, 39, of Miami, Florida, were charged in the Southern District of Florida with laundering more than $950,000 of proceeds of BEC scams. The two individuals were also responsible for recruiting approximately 18 other individuals to serve as money mules, who laundered proceeds of BEC scams for an international money laundering network. The victims of the BEC scams included title companies, corporations, and individuals. The individuals were indicted June 18, 2019 and arrested June 20, 2019. The change of plea for both individuals is scheduled for Sept. 16.
In an investigation by FBI Atlanta, two individuals were charged in the Northern District of Georgia for their involvement in a Nigeria-based BEC scheme that began with a $3.5 million transfer of funds fraudulently misdirected from a Georgia-based health care provider to accounts across the United States. Two Nigerian nationals, Emmanuel Igomu, 35, of Atlanta, Georgia, and Jude Balogun, 29, of San Francisco, California, have been arrested on charges of aiding and abetting wire fraud for their part in receiving and transmitting monies derived from the BEC.
Following an investigation by the FBI, Cyril Ashu, 34, of Austell, Georgia; Ifeanyi Eke, 32, of Sandy Springs, Georgia; Joshua Ikejimba, 24, of Houston, Texas; and Chinedu Ironuah, 32, of Houston, Texas, were charged in the Southern District of New York with one count of conspiracy to commit wire fraud and one count of wire fraud for their involvement in a Nigeria-based BEC scheme that impacted hundreds of victims in the United States, with losses in excess of $10 million.
And while many BEC cybercriminals arrested are accused of ripping off organizations, the investigation also revealed a massive scam against the taxpayers of the U.S.
"In unraveling this complex, nationwide identity theft and tax fraud scheme, we discovered that the conspirators stole more than 250,000 identities and filed more than 10,000 fraudulent tax returns, attempting to receive more than $91 million in refunds," says Chief Don Fort of IRS Criminal Investigation.
How can I report email account compromise?
Here is where you can report a BEC scam if you, your organization, or someone you know becomes a victim: https://www.ic3.gov/default.aspx
Also, Business Email Compromise is a main focus at fall SecureWorld conferences across North America. See the map and calendar, here.
BEC rings are being run like big business
The arrests in this case illustrate what legitimate organizations face: coordinated groups of cybercriminals who are becoming more sophisticated and more successful at targeting victims.
The good news is that investigators are becoming more sophisticated, as well. FBI Director Christopher A. Wray puts it like this:
"Through Operation reWired, we're sending a clear message to the criminals who orchestrate these BEC schemes: We'll keep coming after you, no matter where you are. And to the public, we'll keep doing whatever we can to protect you. Reporting incidents of BEC and other internet-enabled crimes to the IC3 brings us one step closer to the perpetrators."
[RELATED: Department of Justice announcement: 281 BEC Arrests Worldwide]