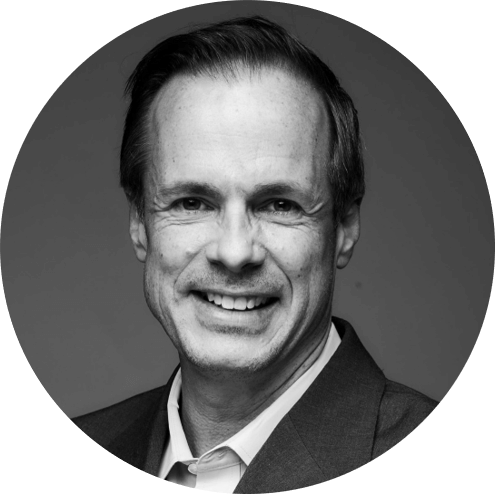 By Bruce Sussman
Wed | Nov 13, 2019 | 10:40 PM PST
Here's the good, the bad, and the ugly when it comes to cybersecurity.
The latest Global Cybersecurity Index (GCI) ranking is out, and some countries are failing while others are maturing.
What's the GCI and what does it measure?
Since the first survey in 2013, the GCI was designed to promote global cybersecurity initiatives through comparison.
"The goal of the GCI is to help countries identify areas for improvement in the field of cybersecurity, as well as motivate them to take action to improve their ranking, thus helping raise the overall level of cybersecurity worldwide."
The index emphasizes five pillars and how they can indicate the building blocks of a nation's cybersecurity culture: legal, technical, organizational, capacity building, and cooperation.
And each pillar has specific indicators to determine how countries measure up, detailed in this graphic: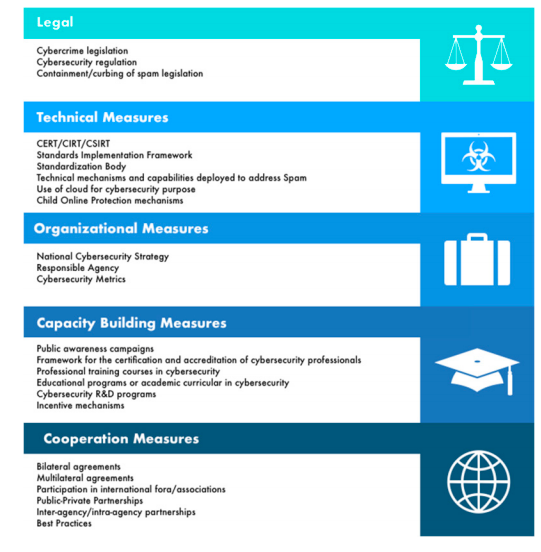 The top 10 countries for cybersecurity
The wait is over, and according to the index, these are the countries that showed a serious dedication to cybersecurity during 2018:

1. United Kingdom
2. United States of America
3. France
4. Lithuania
5. Estonia
6. Singapore
7. Spain
8. Malaysia
9. Norway
10. Canada

Congrats, top 10! Your national efforts help limit the impact of cyber attacks on a global scale.

The Global Cybersecurity Index rankings
But the GCI goes beyond the the top 10.
Every year it also includes high, medium, and low commitment tables that show the range of cybersecurity commitment on a global scale.
For 2018, it included 194 countries in the index, comprised of the member states in the International Telecommunication Union (ITU).
Countries with the best cybersecurity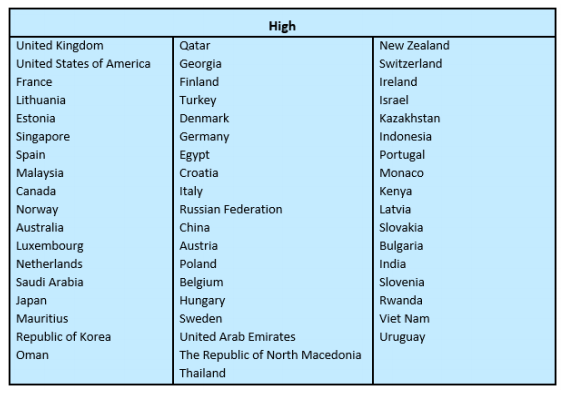 Countries with some cybersecurity commitment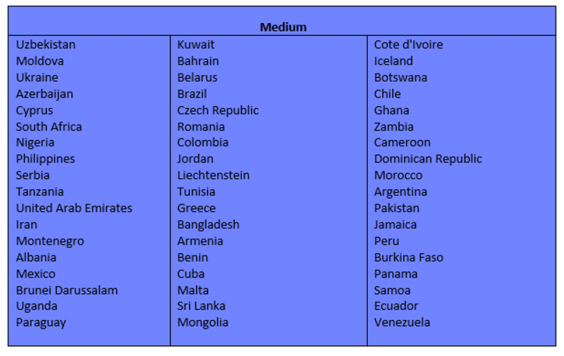 Countries with the worst cybersecurity
Cybersecurity isn't a major priority to every country out there.
But it is a worldwide issue. So how do we increase national commitment?
The GCI says we need to work together:
"The ongoing threats highlights an urgent need for cooperation among countries to mitigate cybersecurity issues such as cybercrime, cyberattacks on critical infrastructure and offensive operations.
Emerging cyber threats could precipitate massive economic and societal damage, and international efforts need to be agreed and acted upon in response to this new trend."
Read the Global Cybersecurity Index 2018 for yourself for much greater detail on this cybersecurity ranking by country.
At SecureWorld, we're proud to partner with companies in the U.S. and Canada on our mission: connecting, informing, and developing leaders in cybersecurity.
Join your peers at a regional cybersecurity conference to be a part of this movement.
[RELATED: Top 10 Most Powerful Countries in Cyberspace]