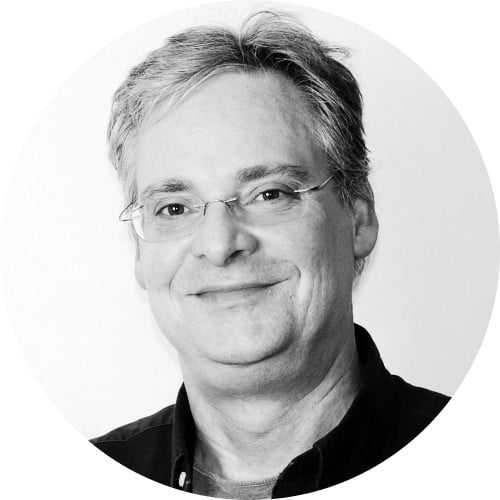 By Chester Avey
Sun | Oct 22, 2023 | 7:47 AM PDT
Expanding your startup into new overseas markets is a tremendously exciting milestone for many ambitious business owners. The prospect of new products, audiences, territories, and competition presents an abundance of opportunities for businesses to thrive, but it is not all sunshine and rainbows.
Going global or even expanding your operations further afield in your geography introduces a host of new digital risks. These risks require proactive and methodical strategizing to overcome if you are to protect your assets, data, and reputation. That's what this guide looks to uncover; it is here to help you prepare for the digital challenges of overseas expansion.
You shouldn't ignore these challenges in favor of what your new markets appear like through rose-tinted glasses.
Cyber challenges facing businesses expanding overseas
Companies expanding into overseas markets face amplified cyber security challenges. If you are already familiar with the evolving cyber threat landscape in your home country, you'll know that humans are often the most exploited attack vector for cybercrime, and how frequently small businesses are breached.
So, how exactly are these challenges exacerbated when moving your operations beyond borders?
For starters, there is the challenge of navigating data protection regulations across different regions. In Europe, there is the widespread presence of GDPR legislation, while in the U.S., there are various state-level laws which stipulate how data, intellectual property, and personal information should be handled. Protecting these assets from theft is risky enough, but when offshoring development overseas, you must familiarize yourself with new laws, depending on where you are expanding to.
This is why specialist, country-specific legal advice is invaluable, as you can be brought up to speed on all best practices for company formation and incorporation, as well as relevant tax and data protection laws. Even if a territory is owned by your home country, the native business tax and data protection systems must be understood and abided by.
When preparing for your cross-border expansion, it's unsurprising if you have explored additional cloud and SaaS applications and solutions which can power your global operations. However, be extra vigilant, as adopting these solutions expands your attack surface. You should also exercise caution when partnering with foreign suppliers or manufacturers—particularly in regions without access to modern tech infrastructure—as they may not have the same level of cyber awareness. Cyber espionage by nation-state actors is very common for foreign firms to experience.
Be cognizant of how security incidents will be responded to and contained across your broader geographic areas of coverage, and how time zone differences and delays in customer data transfers could pose new dangers to information safety.
Benefits of safeguarding global assets
Properly securing critical assets and data against cyber threats when operating overseas provides major benefits.
Successfully containing and avoiding breaches preserves your competitive advantage, customer trust, and brand's reputation. These are invaluable to maintain as you navigate complex challenges in your new overseas territory.
If your firm can pass compliance audits and avoid regulatory fines, you'll be demonstrating a valid commitment to running an ethical and security-conscious business. This relies on you hardening your global digital infrastructure to deter new swathes of attackers, but doing so can prevent costly downtime and any knocks to company productivity.
Nurturing, insulating, and securing foreign revenue streams and operations against any digital disruption will set you on a solid path to reliable growth. By demonstrating a commitment to cyber resilience, more overseas partnerships will also be waiting in the wings.
If you can successfully cultivate consistent digital awareness and resilience throughout your new overseas firm, you'll also be able to attract and retain top tech-savvy talent who value data integrity.
Important cyber security steps when expanding overseas
Here are some of the crucial steps to take when it comes to building a strong cybersecurity culture in your new geography.
Implement comprehensive security policies
The foundation of good security is strong policies that are clearly communicated to all employees, especially remote staff spread across regions. Some key policies around access control, acceptable use, risk assessments, and incident response will prove invaluable.
If you can mandate strong password policies and multi-factor authentication (MFA) for systems and data, you'll work wonders in preserving valuable data in transit. Stipulate what online behaviors are appropriate versus those that are prohibited, and verify any third-party software or application installs. Enforce enterprise-grade antivirus, firewalls, and internet security software across all connected devices.
Document how security incidents like data breaches, insider threats, phishing attacks, DDoS (distributed denial-of-service), and malware infections will be reported, contained, and reported on.
Utilize VPNs and encryption technologies
Virtual Private Networks (VPNs) and encryption provide the core protections for remote employees to securely access internal systems and transmit sensitive data wherever they are working.
Setting up reputable business VPN connections on all employee devices will prove valuable when they need to access highly sensitive information. This secure information should be safeguarded in impenetrable servers with valid encryption protocols enabled. Stipulate that all employees connect to VPNs when trying to access internal servers or files. Make sure that encryption is enabled for all business hard drives for secure data storage at rest, and do the same for emails or communications exchanged over TLS/SSL.
Mandate that unsecured public Wi-Fi should be avoided and ensure that VPN activation is achieved before any business activities are conducted.
Institute access controls and principle of least privilege
Grant access to shared files or systems to employees strictly on a "need-to-know" basis. In other words, don't blindly grant every employee administrator privileges without conducting relevant due diligence; giving certain people more privileges than necessary risks the abuse of sensitive data and threatens its security.
Integrate multi-factor authentication across all systems, apps, endpoints, and infrastructure with a validation request sent each time access is attempted. Note any suspicious IP addresses and locations, and make sure that employees validate any requests.
Additionally, segment internal networks and use access control lists to restrict traffic between different subsystems. Prevent later movement in case of a breach or any sensitive data falling into the wrong hands unsuspectingly. Review user access and privileges regularly, revoke or delegate access accordingly, and disable any dormant accounts to preserve the data at rest.
Perform regular risk assessments
Conduct periodic risk assessments of your overseas IT infrastructure and any native cloud services, vendors, or partners connected to your network.
Categorize data sensitivity levels and legal or regulatory compliance requirements. Identify the most high-risk systems, media assets

,

and biggest points of vulnerability to ensure that these are addressed and mitigated before anything else.
Consult with third-party experts for professional penetration testing exercises to probe your incumbent cyber defenses as an attacker would. Penetration tests will involve ethical hackers trying to exploit unpatched systems, crack passwords, phish users, spread malware, and give you a complete rundown of your overall system stability, which you can then use as a means to bolster and enhance it.
Conduct regular security audits to ensure your existing controls are properly implemented and enforced. Document any gaps or policy violations and make a habit of reviewing any anomalies regularly. As you scale, you will need to be tighter on certain facets of your cyber posture and loosen your grip on others.
Evaluate new third-party vendors or partners for security posture as part of your KYC (know your customer) and due diligence checks.


By proactively addressing security during global expansion, startups can build resilience against today's sophisticated cyber threats while protecting their reputations and finances. Make security a priority from the outset as you begin exploring new markets, and you will be best prepared to handle the broad array of threats that exist and that are continuing to evolve.