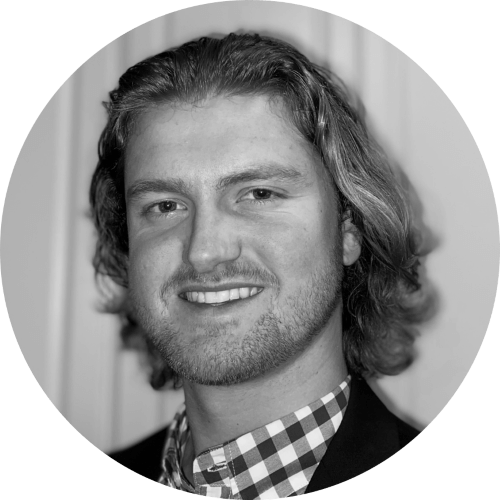 By Drew Todd
Fri | Apr 29, 2022 | 12:11 PM PDT
Cyber insurance is a topic that many industry professionals have an opinion on. Some believe it should be a requirement for organizations to have in the event of a cyberattack, while others might prefer to rely on their security defenses and avoid paying a costly rate.
No matter what side of the debate you land on, one thing is certain: the cost of cyber insurance has been rising for years and will likely continue to do so.
Marsh McLennan just released its Global Insurance Market Index report, noting that global insurance pricing, not just cyber insurance, has seen five straight quarters with a reduction in price increases. The chart below shows this trend: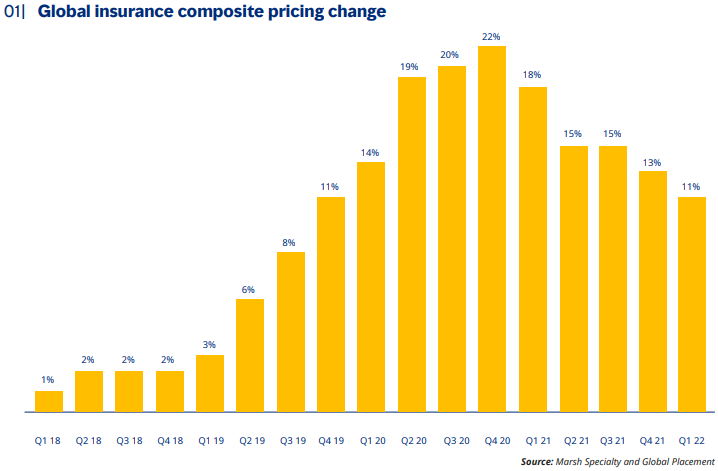 Despite the reduction in price increases, cyber insurance rates continue to climb.
U.S. cyber insurance rate changes
Researchers say that cyber insurance rates increased by a whopping 110% in the United States in the first quarter of 2022.
The chart below shows how financial and professional services (FINPRO) insurance rates have climbed, relative to other major coverage lines: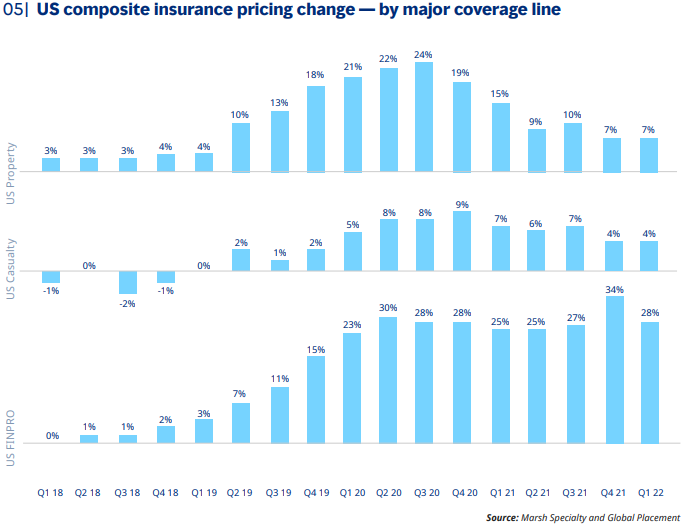 The increase in FINPRO coverage is primarily driven by cyber insurance, which the report says is due to the re-pricing and re-underwriting of cyber risks.
According to researchers, there are four reasons for this:
"Heightened frequency and severity of claims activity contributed significantly to pricing increases."
"Over 60% of clients took higher retentions to help offset premium impact."
"Cyber underwriting continued to focus on a company's control environment and cybersecurity maturity."
"The war in Ukraine exacerbated concerns surrounding systemic exposures and accumulation risk."
Do you think cyber insurance pricing will continue to rise? Should organizations be required to have some type of cyber insurance in place? Share your thoughts in the comments below.