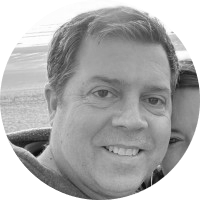 By Cam Sivesind
Mon | Oct 31, 2022 | 11:25 AM PDT
Persistent ransomware threats, increasing risk to critical infrastructure, state-sponsored activity, more bad actors, and new, disruptive technologies are the five cyber threat narratives noted in the National Cyber Threat Assessment 2023-2024 recently released by the Canadian Centre for Cyber Security.

According to Anita Anand, Canada's Minister of National Defense, "The Cyber Centre has provided an overview of the cyber threat landscape that is both thorough and accessible. The NCTA is especially helpful for Canadian decision-makers as the focus is on cyber threats most relevant to Canada."
The forward-looking report breaks down the threat landscape for Canada and Canadians into the five main categories listed above.
Ransomware
Cited as the most disruptive form of cybercrime facing Canadians, ransomware is being deployed by cybercriminals at an alarming pace and growing in sophistication.
Critical infrastructure at risk
In an effort to collect information through espionage, pre-position in case of future hostilities, and to project power and intimidation, state-sponsored actors are targeting critical infrastructure. On a positive note, if bad actors do not perceive direct hostilities, they likely will lay off such attacks, according to the report.
State-sponsored cyber threat activity is increasing
The cyber programs of China, Russia, Iran, and North Korea—all state-sponsored—"pose the greatest strategic cyber threats to Canada." Canadian organizations, intellectual property, and individuals themselves are at risk as cybercriminals seek to achieve financial gain.
Degrading trust through misinformation
Misinformation, Disinformation, and Malinformation (MDM), helped by machine-learning-enabled technologies, are making it easier for bad actors to create fake content and for cyber defenders to detect and combat. It's only going to get worse over the next two years.
New threats/opportunities from disruptive technologies
With machine learning becoming the norm in consumer service and data analytics, cryptocurrencies and decentralized financing are prime targets for cyber threat actors.
"Quantum computing has the potential to threaten our current systems of maintaining trust and confidentiality online. Encrypted information stolen by threat actors today can be held and decrypted when quantum computers become available."

The report examines the impact of COVID-19 on the cyber threat landscape; the effect of the hybrid work and work-from-anywhere landscape on cyber threat risks; the increase of internet-connected technology by Canadians; risk to supply chain and internet infrastructure; geopolitical issues; and more.
Here's a PDF version of the complete National Cyber Threat Assessment.