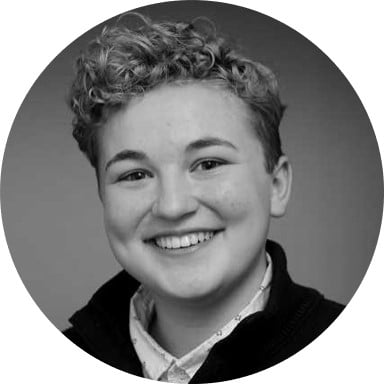 By Clare O'Gara
Wed | Jul 24, 2019 | 7:29 AM PDT
You're either thinking about making your current cybersecurity job a career, or you're thinking about landing a role in cybersecurity for the first time.
Both are smart moves, according to the data. The U.S. Bureau of Labor Statistics expects the number of these jobs to expand twice as fast as other industries by 2026.
But with job opportunities in cybersecurity on the rise, do you really need a degree to get started?
And, if you're already working in the field, can furthering your cybersecurity education also advance your career?
Up-and-coming professionals: the benefit of a bachelor's degree
Not only are cybersecurity careers on the rise, there is already a massive labor shortage.
According to (ISC)2, the cybersecurity workforce lacks 2.93 million qualified professionals. That's great news for anyone hoping to enter the field or make a career in it.
But what does "qualified" really mean in terms of employment? Rasmussen College did the research:
"The data revealed that 93% of job postings called for candidates with at least a bachelor's degree. This means that earning a cybersecurity degree would help qualify you as one of the coveted cybersecurity professionals employers are desperately seeking."
And Learn How to Become backs this up:
"While it's possible to find certain entry-level cybersecurity positions with an associate's degree, most jobs require a four-year bachelor's degree in cybersecurity or a related field such as information technology or computer science.
Coursework in programming and statistics combined with classes in ethics and computer forensics prepare students with the technical and analytical skills required for successful careers in cybersecurity."
If you're a fresh face hoping to enter the cybersecurity profession, it looks like a four-year degree is a solid first step. Not only does it provide the education you need, it also gives you more job security in this rapidly evolving field.
Rasmussen College recommends a bachelor's degree for anyone seeking quick entry into cybersecurity careers:
"The data reveals that many employers tend to prefer candidates with at least three to five years of experience.
That means the sooner you get your foot out the door with a degree, the sooner you'll begin acquiring invaluable work experience that can help propel you further in the field.
Once you have three years under your belt, you'll be eligible for thousands of new positions."
Going back for the master's
While a bachelor's is a great first step, higher degrees can help you really hone your cybersecurity qualifications.
And if you've been working in the field for a few years already, going back to school later can reap even greater benefits. Cyber Security Education identifies four reasons to pursue a master's degree:
You'll have the opportunity to change careers.
You may find you'll have more job opportunities.
You'll gain respect.
You can increase your salary.
Going after a master's degree in cybersecurity can speed your access to the highest tiers, titles, and paychecks available in the field.
Using job experience to develop a cybersecurity career
However, some Chief Information Security Officers (CISO) have moved up from roles related to cybersecurity, even if their degree was originally in something else.
In our recent story on 4 Cybersecurity Leaders and How They Got There, Sherron Burgess, SVP & CISO of BCD Travel, talked about her move from compliance to cybersecurity:
"Kind of early in my own career, I started off doing compliance. So I'd been hired to do compliance and do some auditing. I had a lot of customer inquiries and no one really knew what to do with them or what the environment looked like.
And it was a person who I still consider my mentor today who said, 'Hey you, you should do it.' I said, 'Well, I don't know, I don't know if I know all this stuff.' He said in response, 'Just do it. Do your best, work everything out, outline what you don't know, and go from there.' And I did that."
Burgess has both a bachelor's and a master's degree, but neither of them are in cybersecurity. Her work experience provided the needed bridge to her eventual CISO role.
So, what option is best for your cybersecurity education and career path?
[RELATED: Build your personal network at a regional SecureWorld cybersecurity conference]