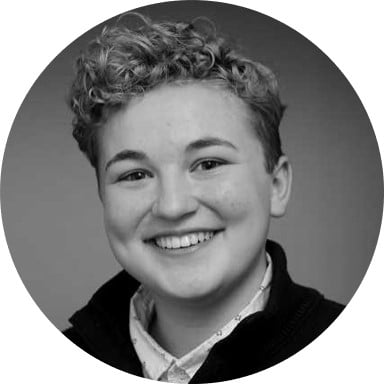 By Clare O'Gara
Fri | May 1, 2020 | 5:30 AM PDT
With the world moving online and the remote workforce more vulnerable than ever, it's no surprise that cyberattacks are increasing.
Criminals will take advantage of anything, and COVID-19 is no exception.
Now the European Union (EU) is issuing new demands about these types of attacks.
EU condemns cyberattacks amid coronavirus
Just like COVID-19, hacking schemes are spreading during this pandemic and taking advantage of vulnerable populations.
The worst part of these attacks? According to the EU, many of them are falling on the healthcare industry:
"Since the beginning of the pandemic, significant phishing and malware distribution campaigns, scanning activities and distributed denial-of-service (DDoS) attacks have been detected, some affecting critical infrastructures that are essential to managing this crisis."
EU demands cybercriminals stop attacks
Now, on April 30, the EU publicly put its foot down on the issue.
"The European Union and its Member States condemn this malicious behaviour in cyberspace, express solidarity with all countries that are victims of malicious cyber activities and underline their continued support to increase global cyber resilience. All perpetrators must immediately refrain from conducting such irresponsible and destabilising actions, which can put people's lives at risk."
Demanding hackers stop their attacks on healthcare might be considered laughable, especially by the hackers.
However, the EU says it is implementing a strategy to enforce its message:
"The European Union and its Member States will further reinforce their cooperation at technical, operational, judicial and diplomatic levels, including with their international partners.
The European Union and its Member States call upon every country to exercise due diligence and take appropriate actions against actors conducting such activities from its territory, consistent with international law and the 2010, 2013 and 2015 consensus reports of the United Nations Groups of Governmental Experts (UNGGEs) in the field of Information and Telecommunications in the Context of International Security."
According to the EU, this demand is about unity and compassion.
"We need the entire world to stand united in this global fight against the virus. It is a matter of humanity and universally shared values."
Global group of security volunteers fighting healthcare cyberattacks
The EU is not the only organization insisting that coronavirus cyber attacks stop. A volunteer group of more than 1,400 cybersecurity professionals is demanding the same thing, and promising to protect and help the medical industry.
The group is called the COVID-19 CTI League, and Ohad Zaidenberg is its founder.
"Since the coronavirus came out, I started to notice more and more hackers use this crisis to gain profit, and it made me so mad. It made me so angry because this is a game changer. This is not the time to attack. People can lose their life with all this activity.
So if someone is crazy enough and sick enough to use this coronavirus crisis to leverage it, to gain some profit, he needs to know that we are here to stop him. We are here to fight back. And I think that most of the people that joined our league, they have that emotion."
Listen to our fascinating podcast interview with the founder of the COVID-19 CTI League right here, or with the podcast app on your device.