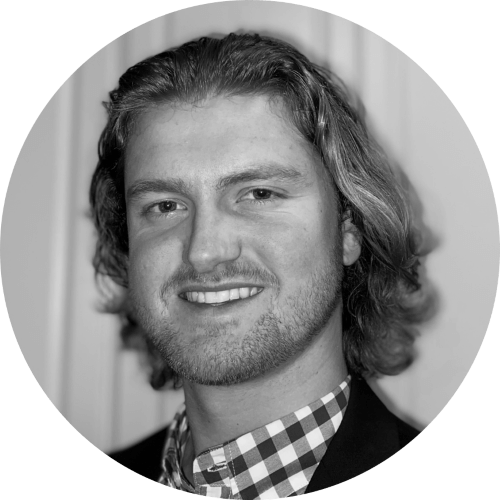 By Drew Todd
Mon | Oct 4, 2021 | 3:04 PM PDT
There's a good chance you start off your day by checking social media. At this point, it's almost programmed into our muscle memory. You want to catch up on what is going on in the world, wish your friends a happy birthday, see reactions to last night's new TV episode or sporting event. The content is quite literally endless.
If you went to check Facebook or Instagram this morning, you might have been a little disappointed to see that your timeline wasn't refreshing. You might have even clicked refresh five or six times before you gave up and went on with your morning.
Well, Facebook, Instagram, and WhatsApp are all suffering global outages, and people are scrambling to figure out why.
Why is Facebook down?
Brian Krebs shared this on Twitter this morning:
Confirmed: The DNS records that tell systems how to find https://t.co/qHzVq2Mr4E or https://t.co/JoIPxXI9GI got withdrawn this morning from the global routing tables. Can you imagine working at FB right now, when your email no longer works & all your internal FB-based tools fail?

— briankrebs (@briankrebs) October 4, 2021
He also added these tweets to the thread:
"We don't know why this change was made. It could well have been the result of an internal, system wide change or update that went awry. It's all speculation at this point why. FB alone is in control over its DNS records."
"To be more precise (and Geek Factor 5) the BGP routes serving Facebook's authoritative DNS were withdrawn, rendering all Facebook domains inaccessible. That's per @DougMadory, who knows a few things about BGP/DNS."
Ryan Mac, a tech reporter for The New York Times, shared what it looks like on the inside for Facebook employees:
Not only are Facebook's services and apps down for the public, its internal tools and communications platforms, including Workplace, are out as well. No one can do any work. Several people I've talked to said this is the equivalent of a "snow day" at the company.

— Ryan Mac 🙃 (@RMac18) October 4, 2021
However, Facebook put out the following tweet to calm the nerves of its anxious users:
We're aware that some people are having trouble accessing our apps and products. We're working to get things back to normal as quickly as possible, and we apologize for any inconvenience.

— Facebook (@Facebook) October 4, 2021
Surprisingly few words from the tech giant to address a global system outage that has the potential to last for more than a few hours.
Facebook outage related to whistleblower?
This Facebook outage comes just hours after Frances Haugen appeared on 60 Minutes as a whistleblower, claiming Facebook intentionally misleads the public on progress it has made against hate speech, violence, and misinformation.
Haugen, who is a data scientist with a degree in computer engineering and a Harvard master's degree in business, joined the company in 2019 with the promise she would be able to work to fight misinformation after she lost a friend to an online conspiracy theory.
Here is a quote from her appearance on 60 Minutes:
"When we live in an information environment that is full of angry, hateful, polarizing content it erodes our civic trust, it erodes our faith in each other, it erodes our ability to want to care for each other, the version of Facebook that exists today is tearing our societies apart and causing ethnic violence around the world."
Haugen says Facebook chooses to optimize engagement and reactions, rather than taking into account how dangerous and polarizing this can be for users:
"Facebook has realized that if they change the algorithm to be safer, people will spend less time on the site, they'll click on less ads, they'll make less money."
She also discussed how harmful the photo-sharing app Instagram can be, particularly for teenage girls:
"And what's super tragic is Facebook's own research says, as these young women begin to consume this—this eating disorder content—they get more and more depressed. And it actually makes them use the app more.
And so, they end up in this feedback cycle where they hate their bodies more and more. Facebook's own research says it is not just that Instagram is dangerous for teenagers, that it harms teenagers, it's that it is distinctly worse than other forms of social media."
Haugen's lawyers have filed eight complaints with the U.S. Securities and Exchange Commission (SEC), and she will testify before a Senate subcommittee this week in a hearing titled "Protecting Kids Online."
With all the controversy surrounding the whistleblower, could this be related to the outages we have seen today? Could it be a hacktivist? Or is it simply a catastrophic technical glitch?
[UPDATE - 10/4/21]
You can now catch up on your Facebook and Instagram. All of Facebook's platforms are back up and running.
Santosh Janardhan, VP of Infrastructure at Facebook, shared an update on the outages, apologizing for the inconvenience to its users worldwide:
"To all the people and businesses around the world who depend on us, we are sorry for the inconvenience caused by today's outage across our platforms. We've been working as hard as we can to restore access, and our systems are now back up and running. The underlying cause of this outage also impacted many of the internal tools and systems we use in our day-to-day operations, complicating our attempts to quickly diagnose and resolve the problem.
Our engineering teams have learned that configuration changes on the backbone routers that coordinate network traffic between our data centers caused issues that interrupted this communication. This disruption to network traffic had a cascading effect on the way our data centers communicate, bringing our services to a halt."
Facebook also makes clear there was no malicious intent behind this incident and that the root cause was a faulty configuration on its end. However, some might say it is difficult to believe that a simple misconfiguration could cause an outage of this scale.
Follow the SecureWorld News page for more updates on the situation.