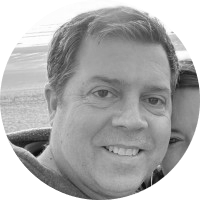 By Cam Sivesind
Tue | May 2, 2023 | 10:53 AM PDT
Christopher Wray, Director of the Federal Bureau of Investigation, on April 27th requested an additional $64 million in funding to fight cyber threats in 2024.
The request was made to the U.S. House of Representatives Appropriations Committee, Subcommittee on Commerce, Justice, Science, and Related Agencies, on The Hill.
Wray said in his statement for the record:
"Our nation continues to face a multitude of serious and evolving threats ranging from homegrown violent extremists to hostile foreign intelligence services and operatives, from sophisticated cyber-based attacks to internet facilitated sexual exploitation of children, from violent gangs and criminal organizations to public corruption and corporate fraud. Keeping pace with these threats is a significant challenge for the FBI. As an organization, we must be able to stay current with constantly evolving technologies. Our adversaries—terrorists, foreign intelligence services, and criminals—take advantage of technology, including the Internet and social media, to facilitate illegal activities, recruit followers, encourage terrorist attacks and other illicit actions, to spread misinformation, and to disperse information on building improvised explosive devices and other means to attack the U.S. The breadth of these threats and challenges are as complex as any time in our history. And the consequences of not responding to and countering threats and challenges have never been greater."
Here are some comments on the budget request from cybersecurity vendor experts.
Melissa Bischoping, Director of Endpoint Security Research at Tanium:
"As noted across several panels at RSA Conference 2023, the FBI's focus on disrupting cybercrime at any step in the process is a shift from the traditional law enforcement goal of indictments and arrests. The financial investment by the FBI will hopefully result in additional human and technology support to disrupt cybercrime operations and infrastructure earlier than before, which may help prevent attacks.
In just the last few months, we've learned that the FBI was key to disrupting the Hive ransomware group, which resulted in recovery of decryption keys and saved victims literally millions of dollars. Over time, we hope that these proactive and disruptive campaigns will serve as a deterrence for some criminals. So, what role can enterprises play in helping law enforcement take down dangerous threat actors? Contact the FBI or other relevant law enforcement agencies as soon as you identify compromise to identify any available resources and aid law enforcement in collecting valuable information about ongoing criminal campaigns."
Dave Gerry, CEO at Bugcrowd:
"The FBI, and many other law enforcement agencies, continue to be important partners in the fight against cybercriminals. As the organization continues to develop their practices, techniques and ability to disrupt adversaries, they continue to be an incredibly strong asset to enterprises—both large and small—in receiving the help they need in preparation for, and response to, cyber attacks.
As the organization increases in sophistication, and the rate of attacks continues to exponentially increase, the need for additional resources is a logical next step in the Agency's fight against cyber threats.
While measuring the immediate impact of the disruption of cyber criminals can be challenging, evidence suggests that that FBI's efforts are meaningful. For example, the recent disruption of the Hive Network is estimated to have disrupted as much as $130M in ransomware demands.
As with measuring the impact of any cybersecurity initiatives, oftentimes the unknown threat impact is difficult to see. Today, the FBI faces the challenge many security organizations and leaders face in private businesses: measuring the benefit of avoiding breaches as a result of cyber attacks. While certainly not entirely, the threat of action by Federal, State, and Local law enforcement agencies, in addition to the increased sophistication in thwarting attacks, continues to be a strong deterrent to criminals looking for an easy win.
Public and private partnership in cybersecurity continues to develop in meaningful ways. For example, recent partnerships between CISA and civilian partners has shown the potential for what joint collaboration can look like. Additionally, the recent announcement of the Hacking Policy Council shows a commitment to the partnership—on behalf of both private and public entities—to ensure those participating in the fight against the adversaries are protected."
Mike Parkin, Senior Technical Engineer at Vulcan Cyber:
"Without having a deeper view into the FBI's inner workings, it's hard to say what spurred them into taking a more active role in pursuing cybercriminal actors. But the fact is that the FBI is considered one of the finest law enforcement agencies in the world, and they should be taking a leading role in dealing with cybercrime.
It's difficult to say exactly how much of an impact the FBI's activities have had on cybercriminal groups and other threat actors. There are some aspects of their activity, especially in counterespionage, that simply aren't revealed to the public. It's likely there is a mix of both here; we hear a bit of exaggeration in the victories they do talk about, while hearing nothing at all about the more sensitive operations thwarting nation-state threats.
While government organizations have some requirements to cooperate with the FBI and report incidents, many private sector organizations are reluctant to publicize attacks whether they are successful or not. There is a desire to save face, but that comes at the price of 'the FBI can't help you if they don't know it happened.' There are the very real business concerns that come from admitting an attack, but more transparency, rather than less, should be the order of the day."
RELATED: Col. Cedric Leighton, USAF (Ret.), CNN Military Analyst, and Chairman of Cedric Leighton Associates, will present on "Cyber World on Fire: A Look at Internet Security in Today's Age of Conflict" at SecureWorld Atlanta on May 25th, and at SecureWorld Chicago on June 8th.
And don't miss the first annual SecureWorld Government virtual conference on June 21st, featuring Col. Leighton and speakers from U.S. CISA, the National Cybersecurity Alliance, Veterans United Home Loans, and more.