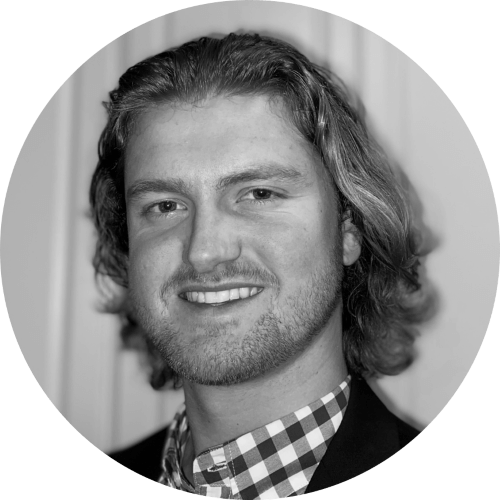 By Drew Todd
Tue | Jul 26, 2022 | 4:08 PM PDT
The U.S. Federal Bureau of Investigation (FBI) discovered that Huawei equipment on cell towers near U.S. military bases in the Midwest had the ability to capture and disrupt highly restricted Defense Department communications, according to a new CNN report.
These communications include those from U.S. Strategic Command, which has oversight of the country's nuclear weapons.
The U.S. has been concerned about the Chinese tech company for many years, with the Federal Communications Commission (FCC) labeling Huawei as a national security risk in 2020, and the Wall Street Journal reporting the company was secretly installing backdoors in systems it maintains and sells around the world, to name just a few security concerns.
While these general concerns have loomed for years, only recently did the FBI's investigation become public knowledge. CNN said that dozens of sources, including former national security officials dating back to the Obama administration, confirmed these findings.
A former FBI official with knowledge of the investigation discussed:
"This gets into some of the most sensitive things we do. It would impact our ability for essentially command and control with the nuclear triad. That goes into the 'BFD' category. If it is possible for that to be disrupted, then that is a very bad day."   
U.S. fails to remove banned Huawei tech
This investigation by the FBI was about as highly classified as you can get. Two sources familiar with the situation shared that senior policymakers in the White House were not briefed on its existence until 2019.
Shortly after, the FCC banned small telecom organizations from using equipment from Huawei and a few other Chinese brands. Then in 2020, Congress  approved $1.9 billion to fund the removal of Huawei technology from locations throughout the U.S.
Though today, none of that equipment has been removed and small telecoms are still waiting for federal reimbursement money. CNN reports that the FCC received applications to remove 24,000 pieces of Chinese-produced equipment, but it is more than $3 billion short of what it needs to reimburse all of the companies.
Unless the FCC receives more money from Congress, it plans to reimburse these companies at 40% of the cost of removal and has not given a timeframe of how long it could take to be reimbursed.
Currently, the Commerce Department is investigating Huawei to determine if more urgent action is required to completely remove the technology from the U.S., but it is a slow and ongoing process, a senior official told CNN.
As these investigations into Huawei and other Chinese technology continue, the U.S. National Counterintelligence and Security Center (NCSC) recently issued a warning about "disguised" efforts from China to manipulate U.S. businesses to influence policy decisions in the government.
FBI Director Christopher Wray recently traveled to London to meet with top British officials to discuss the threat of China. He said the FBI opens a new China counterintelligence investigation every 12 hours:
"That's probably about 2,000 or so investigations. And that's not even talking about their cyber theft, where they have a bigger hacking program than that of every other major nation combined, and have stolen more of Americans' personal and corporate data than every nation combined," Wray said.
Huawei fights back against U.S. claims
In what should come as no surprise, Huawei is not thrilled with the U.S. government's very public stance against the company. If you were wrongfully accused of a crime, how would you react?
The company recently gave this statement to CNN:
"All of our products imported to the U.S. have been tested and certified by the FCC before being deployed there. Our equipment only operates on the spectrum allocated by the FCC for commercial use. This means it cannot access any spectrum allocated to the DOD.
For more than 30 years, Huawei has maintained a proven track record in cyber security and we have never been involved in any malicious cyber security incidents."
For awhile now, the U.S. government has not really provided any solid evidence that backs up its claims that Huawei poses a national security risk. Some critics would accuse the U.S. of xenophobic overreach and question if it can separate legitimate investment from espionage.
The report highlights a couple instances in the U.S.:
"In one recent high-profile case, a federal judge acquitted a former University of Tennessee engineering professor whom the Justice Department had prosecuted under its so-called China Initiative that targets Chinese spying, arguing 'there was no evidence presented that [the professor] ever collaborated with a Chinese university in conducting NASA-funded research.'
And on  Jan. 20, the Justice Department dropped a separate case against an MIT professor accused of hiding his ties to China, saying it could no longer prove its case. In February, the Biden administration shut down the China Initiative entirely."
Anna Puglisi, a senior fellow at Georgetown University's Center for Security and Emerging Technology, shared her thoughts:
"It really comes down to: do you treat China as a neutral actor—because if you treat China as a neutral actor, then yeah, this seems crazy, that there's some plot behind every tree. However, China has shown us through its policies and actions it is not a neutral actor."    
The situation between the U.S. and China in terms of technology, security, privacy, and espionage is certainly an interesting one to discuss. Do you have any thoughts on the current situation? Feel free to share in the comments below.