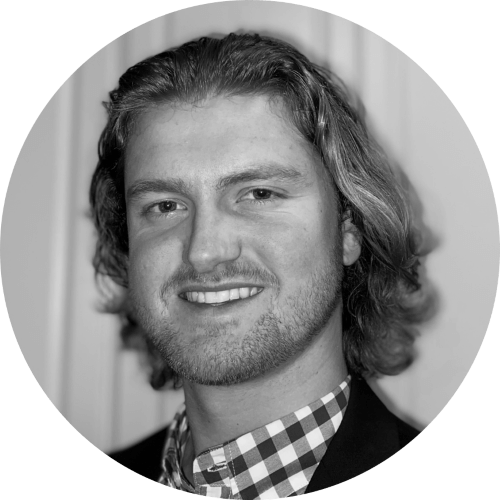 By Drew Todd
Wed | Mar 15, 2023 | 5:17 AM PDT
Alright, how many of you saw a cryptocurrency ad on TV in 2022? Oh, yeah, everyone did. How many of you acted on those ads and actually purchased crypto? Probably some of you. Now the important question: how many of you got scammed in some sort of way by cryptocurrency or another type of investment?
According to the U.S. Federal Bureau of Investigations (FBI), the answer is a lot of people did.
The FBI's Internet Crime Complaint Center (IC3) has released its 2022 Internet Crime Report, which reveals the trends and impacts of cybercrime in the United States. The report is based on 800,944 complaints of suspected internet crime reported to the FBI last year, with losses exceeding $10.3 billion.
The report shows that phishing schemes were the most common type of cybercrime reported by victims in 2022, with 300,497 complaints.
However, phishing schemes were not the most costly type of cybercrime in terms of financial losses. That dubious honor goes to investment schemes, which surpassed business email compromise (BEC) as the top source of monetary damage for victims in 2022.
Investment schemes involve promising high returns or profits from various types of investments, such as stocks, bonds, cryptocurrencies, commodities, etc., but either deliver nothing or steal the invested funds.
According to the report, investment schemes accounted for over $3.3 billion in losses for victims in 2022, compared to $2.7 billion for BEC attacks. Investment schemes also increased significantly from 2021, when they caused $1.9 billion in losses.
For context, BEC attacks had been at the top each of the previous four years. Business email compromise involves impersonating a business partner, vendor, employee, or executive of a company and requesting fraudulent wire transfers or payments.
The chart below shows how investment schemes have climbed in recent years: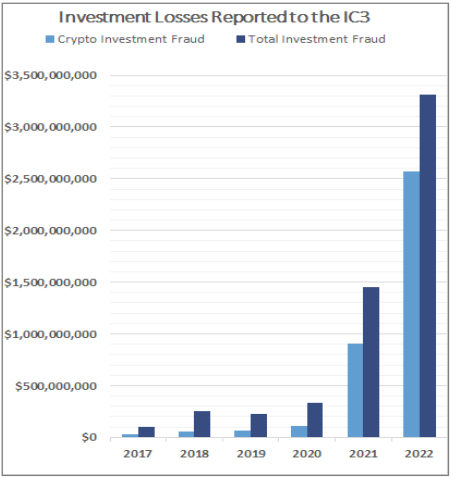 The report highlights some examples of investment schemes that were prevalent in 2022, such as:
"Liquidity Mining: victims are enticed to link their cryptocurrency wallet to a fraudulent liquidity mining application. Scammers then wipe out the victims' funds without notification or permission from the victim."
"Hacked Social Media: scammers used hacked social media accounts to perpetrate a fraudulent investment opportunity using cryptocurrency, targeting existing friends of the hacked user."
"Celebrity Impersonation: impersonating a well-known celebrity or social figure, the scammers feign a friendship with the targeted victim who is eventually enticed to learn how to invest in cryptocurrency or is given the opportunity to invest by the scammer."
"Real Estate Professionals: the scammer contacts a real estate agent, usually offering to buy a very expensive property for cash or cryptocurrency. Once engaged, the fraudster will expose their control of fictitious accounts with purported value of millions of dollars to entice them to engage in their investment scheme."
"Employment: victims apply for fake positions online at an investment firm or company supposedly affiliated with investing. Instead of a job, the victims are instead offered investment advice. The investment is fraudulent and designed to retrieve as much money from the target as possible."
The report also provides statistics and information on other types of cybercrime reported by victims in 2022, such as tech support scams, personal data breaches, identity theft, ransomware attacks, elder frauds, and more. The report also offers tips and resources for preventing and reporting cybercrime.
The IC3 is the nation's central hub for reporting cybercrime and is run by the FBI. The IC3 encourages anyone who is a victim or witness of internet crime to file a complaint at www.ic3.gov. The IC3 works with law enforcement agencies at all levels to investigate and prosecute cybercriminals and recover stolen funds when possible.
The full report can be accessed here.
Follow SecureWorld News for more stories related to cybersecurity.