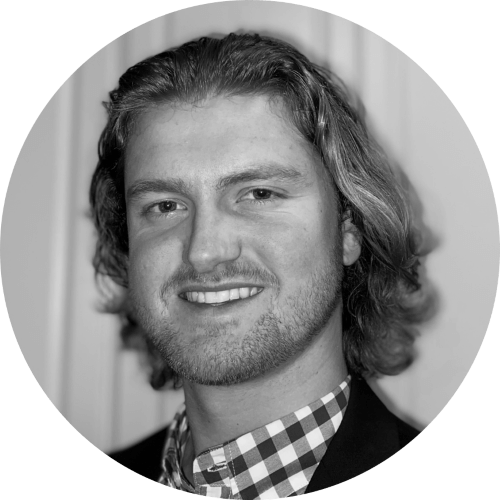 By Drew Todd
Mon | Sep 19, 2022 | 3:59 PM PDT
Popular videogame publisher Rockstar Games confirmed the company suffered a cybersecurity incident that resulted in early gameplay footage and source code for Grant Theft Auto 6 being leaked online.
GTA 6 is one of the most anticipated videogame releases of the decade, so any leaked information about the game is devastating for developers and Rockstar Games.
The company shared this message on social media: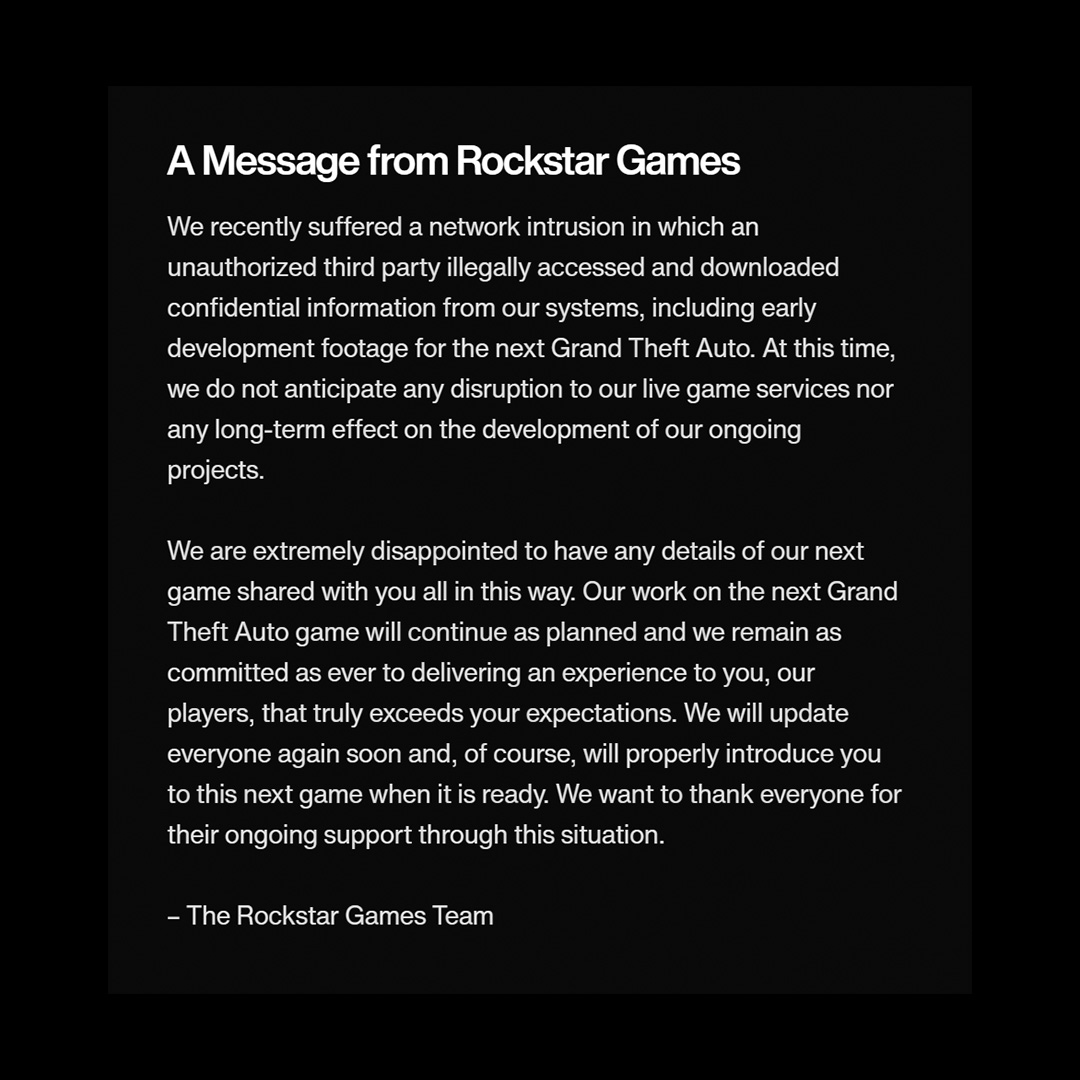 Some developers shared heartfelt messages on social media, including Naughty Dog's Co-President Neil Druckmann, who dealt with leaks while developing the videogame The Last of Us:
To my fellow devs out there affected by the latest leak, know that while it feels overwhelming right now, it'll pass. One day we'll be playing your game, appreciating your craft, and the leaks will be relegated to a footnote on a Wikipedia page. Keep pushing. Keep making art. ♥️

— Neil Druckmann (@Neil_Druckmann) September 18, 2022
Pawel Sasko, a Cyberpunk 2077 developer, asked people to not engage with the leaks:
Dread to think what the Rockstar team is going through right now. Years of work are now being shredded, torn apart, analized, misunderstood, taken out of context, and memed. A destructive cycle games industry knows way too well. Help to make it better and don't engage with leaks.

— Paweł Sasko (@PaweSasko) September 18, 2022
The threat actor claiming responsibility, who goes by the name "teapotuberhacker," allegedly breached the company's Slack server and eventually leaked source code on Telegram and posted a link to a RAR archive containing 90 videos of gameplay on GTAForums.
They specifically claim to have stolen "GTA 5 and 6 source code and assets" and "GTA 6 testing build," and are actively trying to extort Rockstar. The hacker also shared on Telegram they are accepting offers of more than $10,000 for the GTA 5 source code, but will not be selling that of GTA 6.
Though the threat actor has not shared any specific details as to how they accessed the Slack server, they did claim to be the same individual responsible for the recent Uber hack.
Last week, Uber shared it was "responding to a cybersecurity incident," in which a threat actor gained access to internal servers after socially engineering an employee for Slack credentials. The individual claimed to be an 18-year-old who had been working on their cybersecurity skills for years.
If it is in fact the same attacker behind both incidents, then that kid has been on quite the hacking spree in the last week.
Rockstar has not shared any technical details regarding the incident.
Follow SecureWorld News for more stories related to cybersecurity.