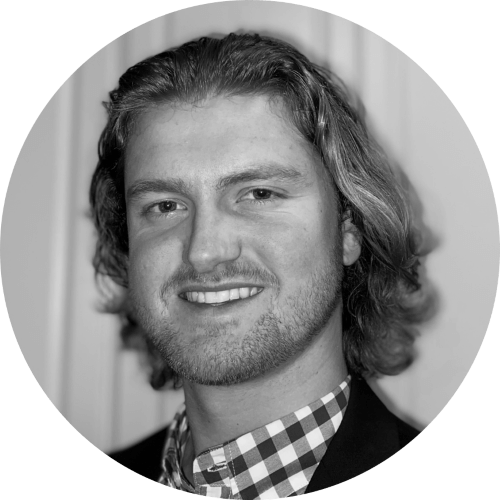 By Drew Todd
Tue | Oct 25, 2022 | 3:21 AM PDT
The Iranian Atomic Energy Organization (AEOI) recently announced that one of its subsidiaries' email servers were breached by the hacktivist group "Black Reward," which published the stolen data on the Dark Web.
The AEOI says it received a report from the IT team of the subsidiary, which described "unauthorized access from a specific foreign country to the company's e-mail system." Iran claims that the stolen data only included technical messages and common daily exchanges, but Black Reward would characterize the dataset a little differently.
The hacktivist group posted 27 GB of data that included approximately 85,000 emails characterized as "perfect for researchers," according to Bleeping Computer. Here are some screenshots of the links posted to Telegram: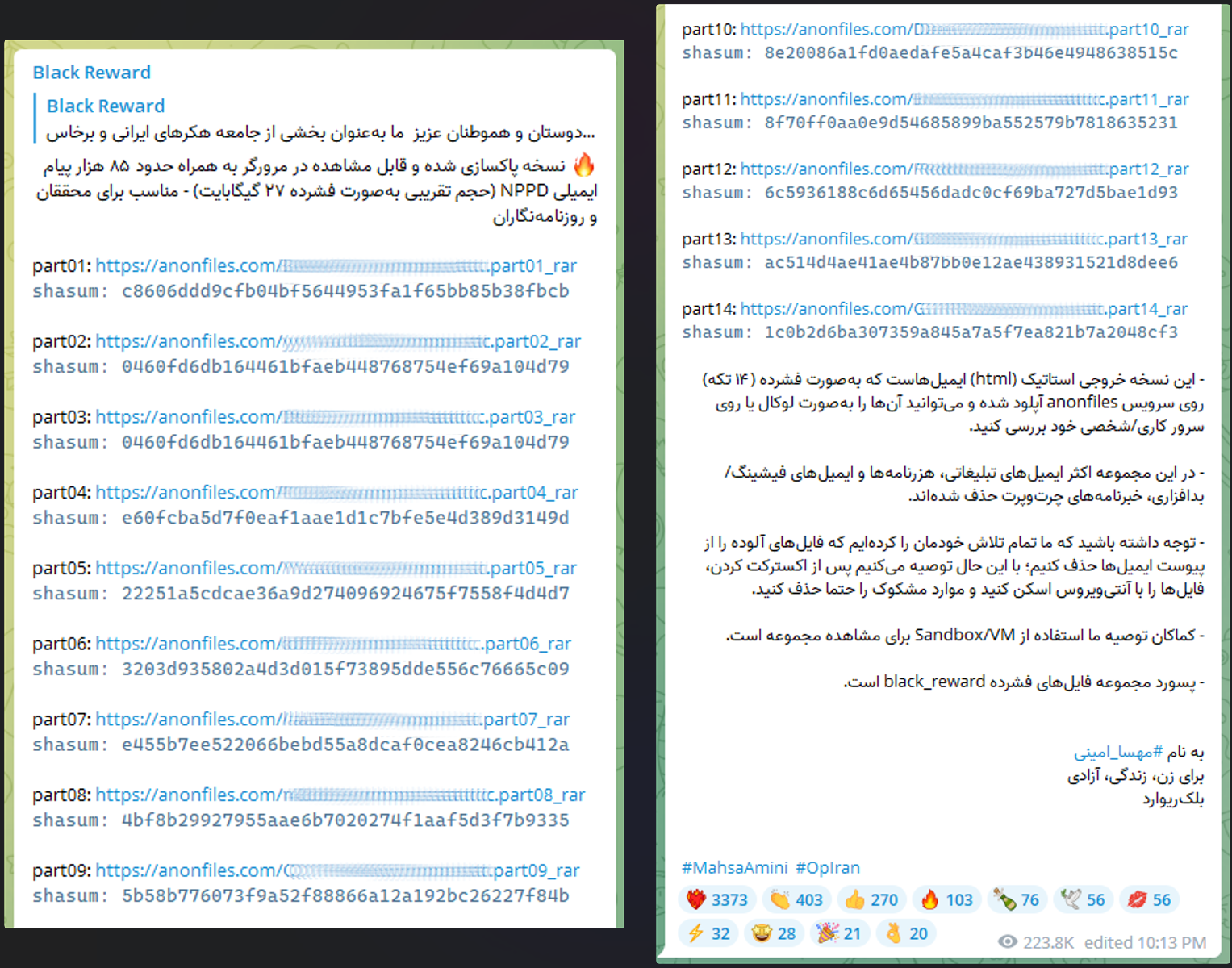 Bleeping Computer also shared that Black Reward claims to have scrubbed the dataset, removing any and all nonrelevant information before publication.
The data also allegedly include passports and visas of Iranian and Russians working with the agency, power plant status and performance reports, contracts, and technical reports.
This recent hack comes on the heels of multiple security incidents in Iran, all of which have come following the death of Mehsa Amini, the 22-year-old woman who died in police custody after being arrested for wearing "unsuitable attire."
SecureWorld News reported on a story in which several hacktivist groups were utilizing resources such as Telegram, Signal, and the Dark Web to help protestors in Iran who were fighting back against the government's violent response to protests across the country.
But it's not just hacktivists utilizing cybersecurity tools. Just last week, a new version of the Android malware "FurBall" was discovered to be used by the Iranian government in a campaign targeting citizens in a mobile surveillance operation.
For the recent hack of the AEOI, Iran says that "it is obvious that the purpose of such illegal efforts, which are carried out of desperation, is to attract public attention, create media atmospheres, and psychological operations, and lack any other value."
But is that really how the authoritarian regime in Iran feels about its atomic organization being hacked?
Black Reward hacktivists signed a message, "For women, life, freedom."
Follow SecureWorld News for more updates on the situation in Iran, as well as other stories related to cybersecurity.