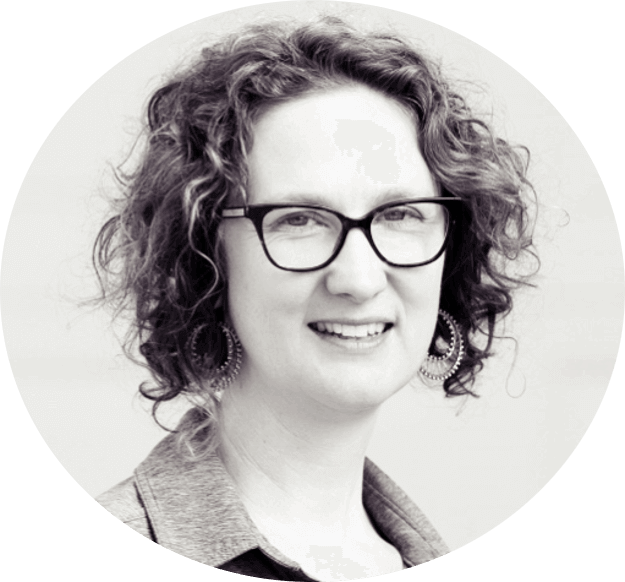 By Heather Cyrus
Wed | May 13, 2020 | 5:30 AM PDT
Cybercrime nearly always increases during times of crisis as criminals take advantage of panic and unease.
The COVID-19 pandemic is certainly no exception, but victims of cybercrime often don't know where to turn for help.
Kristin Judge, founder of the Cybercrime Support Network, hopes to change that. She recently joined us on our series of SecureWorld Remote Sessions to share her knowledge on the current state of cybercrime reporting and recovery.
What is the Cybercrime Support Network (CSN)

The Cybercrime Support Network (CSN) is a national non-profit whose mission is to assist individuals and small business (SMB) cybercrime victims before, during, and after a cybercrime incident.
CSN is the first organization in the U.S. of its kind, and partners with public and private sector funders to coordinate federal, state, and local resources.
"Right now, our non-profit is working to solve two problems. First, there is no simple means for a victim of cybercrime to get the help that they need. Two, the number of people impacted by cybercrime really isn't known. We don't know the true cost, or the true numbers, because we don't have consistent reporting. We want to make sure we are connecting the victims to the services they need in one simple step," Judge explained.
What is the definition of cybercrime?
According to the FBI's Internet Crime Complaint Center (IC3), there are 36 cybercrime categories. But what is the definition of cybercrime at a high level?
"Here is how we (CSN) define cybercrime: the kind of crime that is only happening because the internet exists [such as ransomware and DDoS attacks]. The other choice of crime is enhanced by the internet, like identity theft and credit card fraud," Judge said.
How significant is cybercrime?
The (IC3) 2019 annual report gathered the data below from complaints reported to their online form at ic3.gov. These figures are only for small businesses and individuals.
450,000+ people or small businesses reported a crime to IC3
(an increase of 100,000 from 2018)
$3.5 billion in victim losses
1,200+ complaints per day on average
4,883,231 complaints reported since inception (2000)
Judge explained that these numbers don't reflect true data because not all cybercrime victims file a report.
"Gallop just did a poll, and they said that one in four American adults have been victims of cybercrime each year. If we actually counted all those victims, the true cost to the American economy would be close to $338 billion a year. Again, these are just estimates because we aren't counting all the victims of cybercrime."
And she says we must make reporting cybercrime easier.
"Here's the issue, there's so many places to go that many times people go to three or four places before getting to the right one, and then they give up out of frustration. To get the true picture of what is happening, we really need the reports to all go into one place. That is something we hope to help solve," Judge said.
Looking at international cybercrime reporting solutions
CSN is looking to other countries with anti-fraud center success stories for tips and recommendations; specifically, the United Kingdom, Canada, and Israel. All these countries have one national number for victims to call to get to the appropriate resource. Canadians have been operating their anti-fraud center since 1993, and the U.K. began four years ago.
"In the U.S., we are missing two components in order to mimic the U.K. program exactly. The U.K. government gave jurisdiction to one law enforcement agency to be the lead on all calls for cybercrime help. They also built a £35 million security operation center to take the calls," Judge explained.
Now, CSN is asking for help to roll out cybercrime reporting methods that are proven to work.
"CSN is setting up simple to use national recording mechanisms to ensure we're able to capture the true picture of cybercrime, and this is where we want to engage all of you to get the word out. Then we will share this picture of what we see with federal, state, and local law enforcement," Judge said.
"Perhaps more importantly, we will share with policymakers what's truly happening to victims so we can illuminate what can be done to help the millions of Americans currently being impacted. We have lots of partners we are talking to in the House and Senate who are interested in this issue. There are a lot of champions there, but until we really count the victims, it's hard for them to allocate the funds that are needed."
Where can you easily report cybercrime right now?
If you are a small business or an individual who has been a victim of cybercrime, or you know someone who has, Judge encourages you to visit fraudsupport.org, a resource that helps victims report, recover, and reinforce their security.
Also, the Cybercrime Support Network is working on something else, which is being tested in certain markets.
"In addition to the fraud support website, CSN is partnering with a national 211 network to provide phone, text, and chat support to cybercrime victims across the country. The 211 network currently covers 95% of Americans, and the 211 centers have referral specialists who help those in need find human services like food, shelter, clothing, and mental health," Judge explained.
And in places where people can call 211 for cybercrime support, here is the type of crime most often reported by victims:
• Imposter scams – 34.4%
• Financial purchase scams – 20.7%
• Cyberbullying – 18.2%
• Identity theft – 14.6%
• Hacked accounts devices – 9.7%
• Information requests – 2.4%
What is the human side of cybercrime?
Judge helped us understand the deeper nuances of cybercrime.
Depending on the situation, victims can go through a myriad of troubles, from financial instability (i.e. losing one's home) to a mental health crisis.
Someone may need technical support in resetting passwords, etc., but often times a victim will need financial support or perhaps mental health support, as well.
"As a former elected official, I worked for the United Way and 211 in my community, and know the importance of having a trusted person on the phone who could walk a victim through the more sensitive parts of the victimization like, 'now I can't pay my bills and my heat's going to be turned off because I gave a scammer a lot of money," Judge explained
"What we're finding with romance scam victims, is many of them have suicidal thoughts and are afraid to tell their family. They need to be on the phone with someone who not only can help from a technical standpoint, but also with their human services needs after they've been a victim," Judge said.
"These scams happen when people feel isolated and lonely, and I can't think of a more isolated or lonely time in our lives that we will probably see than right now. If there is someone in your life who is alone, give them some time, take some time to Face Time, or give them a call, check in on them. Ask them if they are doing online dating, and remind them to never send someone that they met online money. It's really important."
And cybercriminals often go after the most trusting among us: our senior citizens.
"We want to support the grandparents who receive a text from an imposter who claims to be their grandson. A lot of people are too embarrassed to talk about what happened, but we want to bring them out of the shadows," Judge shared.
And you can add the coronavirus to the list of things cybercriminals and scammers are trying to use:
"Now the criminals are adding on 'I have COVID-19, I can't pay my hospital bill. I need your help right away.' So there are even more opportunities during a crisis like this for these imposter scammers to be successful. So this is really an audience we are hoping to support," Judge said.
"I've already had a ton of phishing scams related to COVID-19, and the phones run off the hook. If the phone rings, older folks are used to just picking it up regardless of who's on the other line, even if they don't know the number. So just have a conversation with people in your lives. It could save them thousands and thousands of dollars."
Charity scams are another big one pulling at our heartstrings.
"Just like any crisis or natural disaster, people will put up fake URLs and fake charities to try and scam your money," Judge warns.
During this difficult time, the criminals are working overtime to scam all of us out of money, and the CSN team put together daily COVID-19 alerts you can access here:
https://cybercrimesupport.org/covid-19-scam-alerts.
"We are empowering people to not be re-victimized, which can improve not only the economic disadvantage of these victims, but the mental health and the stability of our economy."
Webinar on cybercrime and reporting
We highly suggest you take the time to watch the SecureWorld Remote Sessions episode on this topic for more, available on demand.
WATCH: Cybercrime: What Is the State of Support for Consumer and SMB Victims?
Thank you, Kristin, for helping serve in SecureWorld's mission of connecting, informing, and developing leaders in cybersecurity.