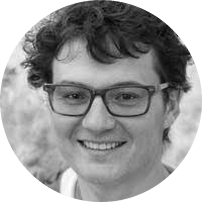 By Alex Tray
Tue | Oct 10, 2023 | 7:30 PM PDT
Some organizations do not consider IT disasters as an imminent danger. However, a disaster resulting in data loss and downtime is a common threat nowadays. Natural disasters, human error, cyberattacks, and other disruptive events can cause irreparable harm to your organization which can lead to financial loss, reputational damage, or even a complete business shut down.
Being prepared for a bad situation that might never happen is better than experiencing a disaster that catches you off-guard. Read this post to learn more about disaster recovery and discover the best practices that you should apply to improve the protection of your data and IT environment.
What is disaster recovery?
The disaster recovery (DR) term refers to the collection of plans, measures, and workflows for an organization to restore operation and data after major disruptions. The list of disruptions can include emergencies such as fires or floods in the data center, power outage at the office, or a ransomware attack rendering the IT infrastructure inoperable. The measures and components of a disaster recovery plan are usually chosen to minimize infrastructure downtime and restore critical workloads as quickly as possible.
Most notable disaster recovery risks
Considering the complexity of modern data-driven IT infrastructures, even in small organizations, one of the disaster recovery planning best practices is to have a plan specifically tailored to your business. Other disaster recovery risks worth consideration are:
• Inappropriate data center location
• Insufficient resources
• No DR testing
• High DR technology costs
• Slow recovery time
Investing in modern data protection software can help you apply disaster recovery best practices to your environment and reduce the risks mentioned above.
Best practices for disaster recovery
What elements should a disaster recovery plan cover? An answer to this question can be simple: all of them. Still, there is no universal disaster recovery plan that can suit just any organization. However, the best practices below can boost the efficiency of DR workflows for the majority of SMBs and enterprises.
Improve staff qualification and education
In 2023, 74% of data breaches, which are among the most significant IT disaster cases, involved the human element: a social engineering attempt, misuse, or error. Thus, your staff should be always aware of threats that await for the right moment to infiltrate the protected IT perimeter. Staff education and training is important for both IT disaster prevention and the efficiency of DR. Explain threats and make every employee at their position a part of disaster recovery workflows to achieve fast reaction time and avoid or at least significantly mitigate data loss consequences.
Distinguish between business continuity and disaster recovery
Organizations tend to confuse Business Continuity (BC) and Disaster Recovery (DR). While seeming quite similar at the first glimpse, disaster recovery principles and practices have a different purpose from those of business continuity.
In short, business continuity processes are focused on keeping the entire organization up and running during a disaster. Disaster recovery is more narrowed, working on the restoration of data access and IT infrastructure after a disaster. Disaster recovery workflows are an intrinsic part of your business continuity plan.
Define common threats
The list of disasters endangering IT infrastructures is common worldwide, including:
• Power outage
• Hardware malfunction
• Software error
• Cyberattack
• Natural disasters: fire, flood, earthquakes
You need to identify threats that are relevant to your business, industry, region, and exact location of your organization. Then, you'll know which disaster recovery plan best practices to apply when aiming to boost your organization's IT system availability and recovery capabilities.
Know your infrastructure
Regardless of the organization's size, revising and mapping out your IT infrastructure is one of the main disaster recovery planning best practices to apply. A well-composed DR plan means a quickly and effectively executed recovery. You must know which workloads and storages you have and where, how much performance you require to run production, and which data should be available in any case.
Prioritize workloads
Based on the map of your infrastructure, you can sort out the IT nodes by their importance for your organization's production. A disaster recovery sequence should correlate with the priorities and provide the restoration of the critical workloads with minimum recovery time objectives (RTO) and recovery point objectives (RPO). You might also want to tweak subparts of your general DR plan, such as network disaster recovery plan, according to the defined priorities.
Calculate your budget
Reaching minimal RTOs requires providing sufficient hardware resources and using optimized software to handle such complex computing. Ensuring tight RPOs means running more frequent backup workflows and increasing backup storage space. The tighter your recovery objectives are, the more investments you need to meet them.
In general, IT specialists consider quicker recovery as better, but budgets can force organizations to balance the DR speed with the funds they spend for meeting the RPO and RTO. Regardless of whether an organization is an SMB or enterprise, investing too much in DR is unnecessary, while investing too little is risky.
Automate workflows
Efficient and quick disaster recovery of modern IT infrastructures is impossible without automation. Even the smallest organizations run complex environments with multiple critical nodes and terabytes of valuable data. Manual recovery of those infrastructure arrays is not an option, as such procedures would be too slow and error-prone by nature. Therefore, you need a suitable disaster recovery solution that can initiate your previously scheduled plan with minimum actions required from the staff.
Test disaster recovery sequences
The main disaster recovery testing best practice is to test DR workflows. The second one is to test them regularly. Initial testing after you integrated a developed plan is a must. But what most organizations ignore or postpone is DR testing after every change or expansion of IT environments.
Modern DR solutions enable non-disruptive disaster recovery testing that does not impact production performance. Thus running regular tests do not affect the availability or stability of your services.
Learn from failures
Of course, the best scenario here is when failures are someone else's. Try to avoid common mistakes such as:
• Postponing the backup and recovery system integration
• Lack of risk assessment and DR testing
• Saving costs on backup storage drives
• Storing data backups on production servers
• Relying on cloud storage too much
• Refusing to invest in security
Apart from those regular failures that lead to data loss and even threaten an organization's existence, there can be smaller or larger mistakes that you can make on your own. Whenever you experience a failure that doesn't cause catastrophic consequences, process that new information, check if other nodes of your infrastructure have the same vulnerability, and, in case they do, close that weak link.
Conclusion
Facing an IT disaster is only a matter of time for a modern organization. Therefore, both SMBs and enterprises should implement IT disaster recovery best practices to ensure meeting desired RTOs and RPOs to minimize data loss and downtime in case of a disruptive event.
For maximum DR efficiency, educate your team members, know the difference between disaster recovery and business continuity, then define threats and prioritize workloads to build an appropriate recovery plan. Also, you might want to calculate your budget thoroughly to prevent sudden cash gaps on one side and avoid overpaying for unnecessary performance, features, or capacity on the other side. Finally, DR automation, regular testing, and timely fixes are essential to keep the system effective.