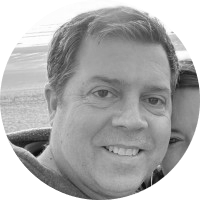 By Cam Sivesind
Wed | Mar 8, 2023 | 1:35 PM PST
With today, March 8th, being International Women's Day, it seems appropriate to celebrate by highlighting some of the thought leadership at last week's SecureWorld Charlotte conference, which featured several female speakers, including opening keynote Colonel Candice Frost, Commander, Joint Intelligence Operations Center, United States Cyber Command.

Col. Frost's presentation on "Threats to National Security in Cyberspace" had a packed crowd at attention as she talked about known hacking groups, their methods, motivations, and relationship to greater geopolitical developments—including what's happening in Russia, Ukraine, and China.
Col. Frost will hang up her uniform in early April after 25 years of service, to which she received an ovation of applause from the greater Charlotte cybersecurity professionals community in attendance.
SecureWorld Charlotte was proof that people are ready to commit fully again to in-person gatherings, and that they are hungry for great content, peer networking, and learning something from vendor partners. The 2023 event saw a 33 percent increase in Conference Pass attendees over the 2022 event. The keynotes were full, breakout sessions were overflowing, and the Exhibitor Hall was buzzing from registration opening until the final session.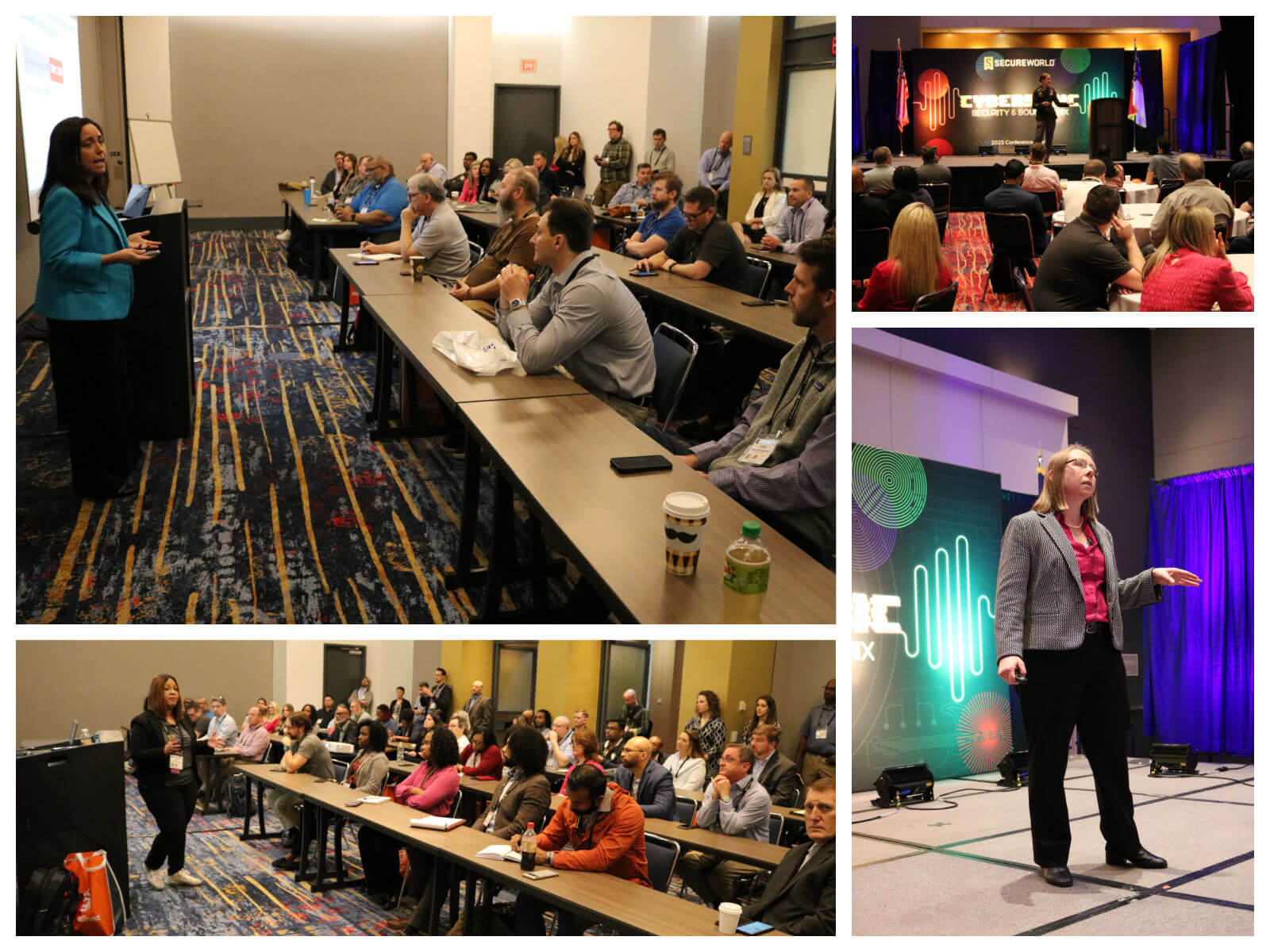 Some other female speakers that highlighted the day included:
Tamika Bass, Cybersecurity Director, Gannett Fleming
Tamika Bass drove up from her home base in Atlanta to deliver her session on "Risk Management: Understanding How to Assess and Communicate Cybersecurity Risks" to more than 70 attendees. Her interactive session covered a simple model for assessing and managing cybersecurity risks in an organization—a five-step approach that is a practical method anyone can follow. She also discussed how to communicate risks to executive leadership.
Amy Eubanks, EVP, Strategy and Professional Development, (ISC)²
Amy Eubanks provided an insightful presentation on "Economic Uncertainty: What Lies Ahead for Cybersecurity Professionals?" She presented new research that reveals where cybersecurity roles fit in among the economic uncertainty. While layoffs appear imminent, she discussed how cybersecurity professionals will be affected by the slowing economy. She also spoke to the broader consequences of staff shortages and how this may affect the global cybersecurity workforce gap.
Kathleen Moriarty, CTO, Center for Internet Security
Kathleen Moriarty served as the closing keynote, offering a technical presentation on "Transforming Information Security for Businesses of All Sizes."
"If you're expected for every organization to run this complex set of tools, and have an expert behind every single one of those tools, it's just a big task, and then a thing like threat intelligence is helpful," she said. "I've been in this space for a while and involved in the threat intelligence feeds and even designed a protocol for sharing threat intelligence data. It's good, but it's creating an undue burden the way that we're doing it today."

The theme of her message—like that of lunch keynote presenter Sean McCloskey, Chief of Cybersecurity, Region 4, DHS CISA—was one of cooperation and that partnering agencies such as the CIS and CISA have resources, tools, and people available to help public and private entities. McCloskey's lunch topic of "CISA Services for Cybersecurity Resilience" was chock full of links to resources that security leaders of any organization could and should take advantage of.
Some other topics covered throughout the day included:
How to Build an Insider Threat Program

Moving to an Endpoint-Centric Zero Trust Security Model

Increasing Attack Vectors from Overlayed IOT Devices

Your Career in Cybersecurity

Navigating the Insider Threat Landscape

Rise of the Machines...

And two vendor panels:

There's a Bad Moon On the Rise – Are You Ready? Identifying the Current Threat Landscape

I Can See Clearly Now, the Threats Are Gone: Threat Intelligence – The State of Infosec Today

In addition, Shawn Tuma, Co-Chair, Data Privacy & Cybersecurity Practice, Spencer Fane, LLP, offered a 6-hour PLUS Course on "Real-World Cyber Risk Management and Resilience Planning " for those wanting a deeper dive on the topic; and he also presented a breakout session, "

Cybersecurity Really Is a Team Sport.

"
The next opportunity to catch a SecureWorld event is SecureWorld Boston, taking place at the Hynes Convention Center on March 22-23. Check our Events page for a full list of conferences, including a Healthcare Virtual Conference on April 12, and SecureWorld Philadelphia on April 19-20 in King of Prussia.