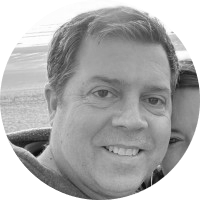 By Cam Sivesind
Thu | Oct 13, 2022 | 9:10 AM PDT
The physical security and cybersecurity worlds collided in a tragic manor on October 10th when a Russian missile strike in Kyiv, Ukraine, killed six people, including a Ukrainian cybersecurity officer who was driving to work.
Yuriy Zaskoka, 41, was head of the critical infrastructure protection department of the Kyiv National Police. His car and others were struck by missiles in the capital city, which injured another 50. Twenty more people were killed in a barrage of missiles throughout the region on Monday.
Among the others killed were four employees of the State Special Communications Service (SSSCIP) of Ukraine. They worked in the telecommunications industry and within critical infrastructure, according to news reports.
Zaskoka was a father of two and had worked for the Ukrainian police for nearly 24 years. He investigated cybercrimes and educated citizens on how to use the internet safely.
Russia fired 84 missiles and initiated 24 drone strikes at Ukraine, damaging 200 sites, including critical infrastructure facilities, residential buildings, schools, cultural institutions, and healthcare facilities. In addition to the 20 deaths, a total of 108 people were injured in the attacks.