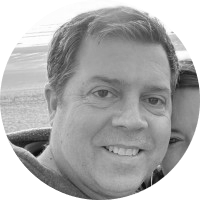 By Cam Sivesind
Tue | Nov 14, 2023 | 11:38 AM PST
On November 1, 2023, the New York Department of Financial Services (NYDFS) took a significant step toward strengthening cybersecurity defenses across the financial sector by finalizing amendments to Part 500 of its cybersecurity regulations. These amendments, which represent the most substantial revisions since the initial implementation of Part 500 in 2017, aim to address the evolving cybersecurity landscape and equip regulated entities with the necessary tools to combat cyber threats.
Key highlights of the amended regulations
The finalized amendments introduce a range of enhanced requirements, including:
Establishment of a new category of entities, known as "Class A Companies," encompassing entities with over 2,000 employees or over $1 billion in gross annual revenue. These entities will face heightened cybersecurity obligations, including the mandatory implementation of independent audits of their cybersecurity programs.

Enhanced cybersecurity governance requirements, mandating that boards of directors and senior management oversee and actively participate in cybersecurity risk management. This includes the establishment of dedicated cybersecurity committees and the regular review and update of cybersecurity policies.

Expanded cybersecurity risk assessments, requiring organizations to conduct comprehensive and regular risk assessments to identify, analyze, and prioritize cybersecurity threats. These assessments should encompass the organization's entire cybersecurity posture, including its internal and external systems, data, and assets.

Strengthened cybersecurity incident reporting requirements, demanding timely and detailed reporting of cybersecurity incidents to the NYDFS. This includes providing specific information about the incident, the impact on the organization, and the steps taken to mitigate the incident and prevent future occurrences.
Impact on regulated entities
The amended Part 500 regulations will have a significant impact on regulated entities, necessitating a thorough review and update of their cybersecurity practices. Entities should prioritize the following actions:
Assess their current cybersecurity posture and identify any gaps in compliance with the new requirements.

Develop and implement a comprehensive cybersecurity incident response plan to effectively address and mitigate cyberattacks.

Regularly educate and train employees on cybersecurity best practices to minimize human error as a potential attack vector.

Engage with cybersecurity experts to conduct independent audits and risk assessments to ensure compliance and identify areas for improvement.
Implications for the financial sector
The NYDFS's enhanced cybersecurity regulations reflect the growing recognition of cybersecurity as a critical component of financial stability. By imposing stricter requirements, the NYDFS aims to minimize the potential for cyberattacks that could disrupt financial services, jeopardize customer data, and erode public confidence in the financial system.
The revised regulations are expected to serve as a benchmark for other states and regulatory bodies, potentially prompting similar enhancements across the nation. This could lead to a more unified and robust cybersecurity posture for the financial sector as a whole.
The news comes just ahead of the SecureWorld New York City conference, taking place Wednesday, Nov. 15, at the Marriott Marquis Times Square.
A panel discussion titled "Guardians of the Vault: Cybersecurity Strategies from Financial Sector Leaders" will undoubtedly touch on the amendments. The panel features Taylor Milligan Crotty, Director, Cyber Admin, BlackRock; Jeff Hudesman, CISO, Pinwheel; and Arlenee Lopez-Ferguson, SVP & CISO, Pendulum Holdings, LLC, who is serving as the moderator.
Other featured sessions tackle topics pertinent to cybersecurity professionals today, including securing the supply chain, generative AI in cloud security, the state of cybersecurity, identifying the current threat landscape, effective interdepartmental communication strategies, modern authentication solutions, the modern SOC reimagined, cloud security, board-level communication and resilience, data privacy, the SEC and accountability, tracking mobile threats, and uniting forces for modern digital defense.