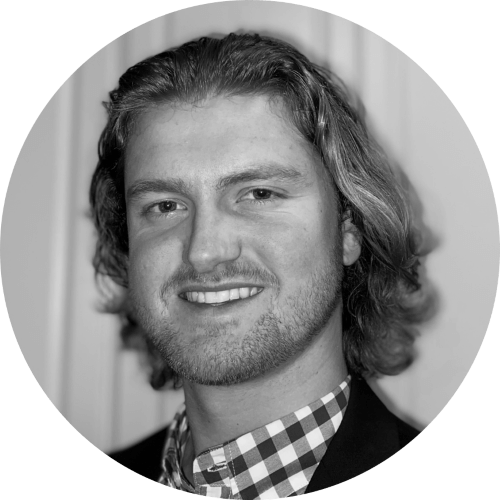 By Drew Todd
Wed | Dec 15, 2021 | 3:15 AM PST
As the number of cyber attacks have continued to rise throughout 2021, the SecureWorld News team has also tracked the number of success stories against malicious threat actors.
In early November, Europol announced the arrests of 12 ransomware actors in Ukraine who had targeted nearly 2,000 victims. But apparently, that was just the tip of the iceberg.
Authorities have continued to hunt down threat actors in the country, conducting an operation tentatively called "DATA" with the aim to disrupt the illegal distribution of personal data by criminal cyber organizations.
Through this operation, law enforcement officers conducted 117 searches in Ukraine, which led to the exposure of 51 individuals connected to the illegal ransomware operations.
300 million citizens targeted by ransomware operators
The cyber police of Ukraine say that as a result of the operation, approximately 100 databases of personal information relevant to 2021 were seized and that these databases held data on more than 300 million citizens in Ukraine, Europe, and the United States.
For the 51 threat actors identified, here is how their crimes are described:
"The actions of the defendants were aimed at illegal possession of personal data of citizens, confidential information on financial and economic activities of individuals and legal entities, information about customers of banking and commercial institutions, authorization data on e-mails, social networks, online stores and more."
Authorities were also able to shut down one of the largest distribution sites of personal information for citizens of Ukraine and other countries. This site contained information on phone numbers, names, place of registration, and in some instances, the information on administrative services provided related to the use of vehicles.
In total, over 30 channels of illegal distribution of information were blocked during the investigation.
Serhiy Lypka, the Head of the Department for Combating Crimes in the Field of Computer Systems, spoke to the success of the operation:
"The cost of databases ranged from 500 to 50 thousand hryvnias [$19 to $1,900] - depending on its content and commercial value. The attackers sold information on closed hacking forums, as well as on social networks and messengers. A total of 117 searches were conducted in different regions of Ukraine. As a result, more than 90,000 gigabytes of information were removed."
Inside look at ransomware bust
The cyber police of the Dnipropetrovsk region in Ukraine were able to expose a former employee of a supermarket chain in the sale of confidential information.
Police say he was illegally collecting and selling information to competing companies that contained trade secrets, causing more than a million hryvnias [$37,000] in losses to the company.
Along with this case, the cyber police unit of Ukraine posted pictures and videos of the searches and arrests connected to operation "DATA."
Here is one officer analyzing the defendant's laptop and multiple hard drives:
Some officers were forced to break out the buzz saw to conduct one of their 117 searches: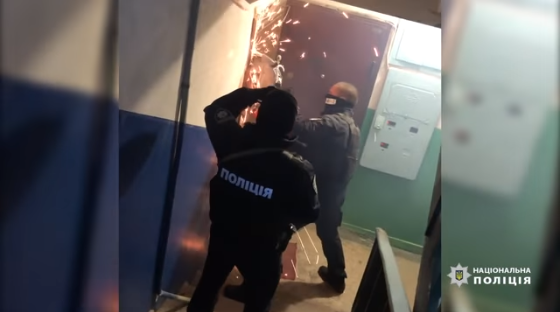 Here is a look at some of the computer equipment seized in a search: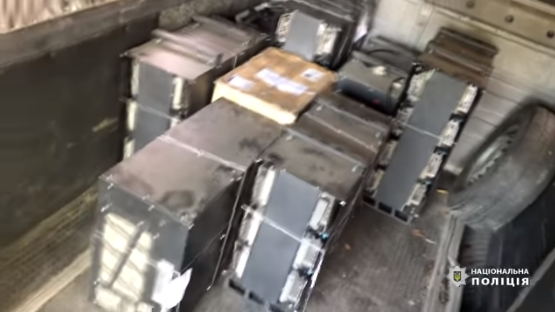 And here is an image of the police talking with the defendants after completing a search:
You can watch the whole video from the Ukrainian cyber police on YouTube: