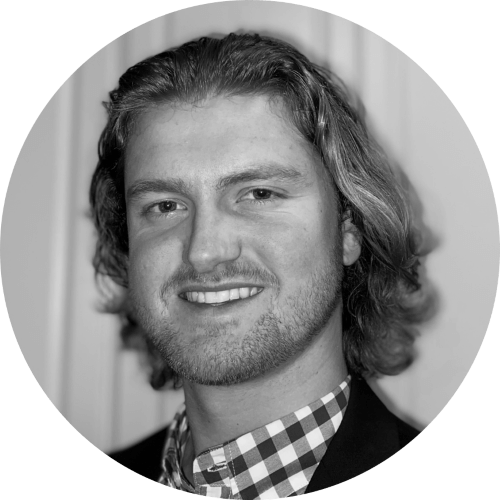 By Drew Todd
Fri | Nov 19, 2021 | 11:39 AM PST
New details regarding the disinformation campaigns that cast a dark cloud over the 2020 United States Presidential Election—and the country as a whole—have just been uncovered.
The Department of Justice (DOJ) announced that two Iranian nationals have been charged for their involvement in a cyber-enabled campaign that aimed to intimidate and influence American voters, and ultimately sow discord within U.S. society.
The two Iranian nationals allegedly posed as a group of Proud Boys volunteers and sent Facebook messages and emails to Republican Senators, members of Congress, and anyone associated with the Donald Trump campaign claiming the Democratic Party was exploiting widespread vulnerabilities in the voting system to swing the election in their favor.
They also sent tens of thousands of emails to registered Democrat voters threatening physical injury if they did not vote for Trump.
Iranians interfere with U.S. election
The two Iranian state-sponsored threat actors, known as Seyyed Mohammad Hosein Musa Kazemi and Sajjad Kashian, are both experienced hackers who worked as contractors for an Iran-based company that provided cybersecurity services to the Iranian government.
In what the DOJ is calling the Voter Intimidation and Influence Campaign, Kazemi compromised servers that were used to send the threatening emails and compromised the systems of a media company not named by the DOJ. Kashian operated the computer infrastructure used to carry out the email campaign and bought social media accounts to contribute to the Voter Intimidation and Influence Campaign.
Kashian is facing charges that will carry a maximum sentence of 11 years in prison, while Kazemi faces charges that carry a maximum sentence of 26 years in prison.
The DOJ's Rewards for Justice program is offering up to $10 million for information on the two threat actors' activities.
The voter intimidation and influence campaign
The DOJ alleges that the two defendants, and their co-conspirators, operated their coordinated campaign to undermine the U.S. electoral process from August 2020 through November 2020—only the four months leading up to the elections.
How is it possible that two individuals could cause so much damage in such a short amount of time?
The DOJ says the campaign had four main components:
"In September and October 2020, members of the conspiracy conducted reconnaissance on, and attempted to compromise, approximately 11 state voter websites, including state voter registration websites and state voter information websites. Those efforts resulted in the successful exploitation of a misconfigured computer system of a particular U.S. state ('State-1'), and the resulting unauthorized downloading of information concerning more than 100,000 of State-1's voters."
"In October 2020, members of the conspiracy, claiming to be a 'group of Proud Boys volunteers,' sent Facebook messages and emails (the 'False Election Messages') to Republican Senators, Republican members of Congress, individuals associated with the presidential campaign of Donald J. Trump, White House advisors, and members of the media. The False Election Messages claimed that the Democratic Party was planning to exploit 'serious security vulnerabilities' in state voter registration websites to 'edit mail-in ballots or even register non-existent voters.' The False Election Messages were accompanied by a video (the 'False Election Video') carrying the Proud Boys logo, which purported, via simulated intrusions and the use of State-1 voter data, to depict an individual hacking into state voter websites and using stolen voter information to create fraudulent absentee ballots through the Federal Voting Assistance Program (FVAP) for military and overseas voters."
"Also in October 2020, the conspirators engaged in an online voter intimidation campaign involving the dissemination of a threatening message (the 'Voter Threat Emails'), purporting to be from the Proud Boys, to tens of thousands of registered voters, including some voters whose information the conspiracy had obtained from State-1's website. The emails were sent to registered Democrats and threatened the recipients with physical injury if they did not change their party affiliation and vote for President Trump."
"On Nov. 4, 2020, the day after the 2020 U.S. presidential election, the conspirators sought to leverage earlier September and October 2020 intrusions into an American media company's (Media Company-1) computer networks. Specifically, on that day, the conspirators attempted to use stolen credentials to again access Media Company-1's network, which would have provided them another vehicle for further disseminating false claims concerning the election through conspirator-modified or created content. However, because of an earlier FBI victim notification, Media Company-1 had by that time mitigated the conspirators' unauthorized access and these log-in attempts failed."
While it is deeply concerning these individuals were able to sow so much discord into American society in a matter of months, it is great to learn the DOJ is actively pursuing the culprits.
For information, see the statement from the DOJ.