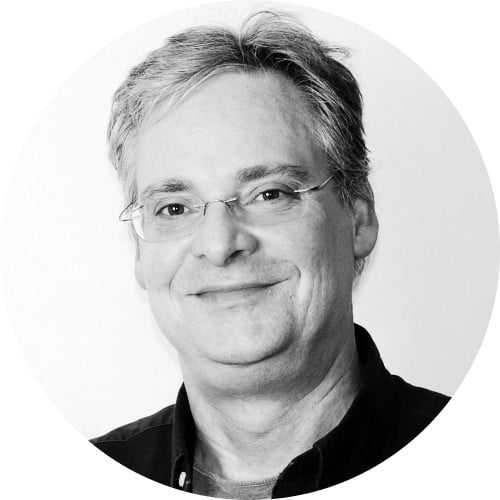 By Chester Avey
Mon | Aug 22, 2022 | 9:40 AM PDT
Social media is allowing companies to show their creativity and personality to customers and the world like never before. Years ago, with a brick-and-mortar style business, marketing and communications were done through print and paid commercials on TV or the radio. Today, businesses have the ability to reach millions of people through social media—regularly and as creatively as they dare.
A staggering 4.62 billion people around the world now use social media, but there's more to this modern marketing marvel than simply appealing to the masses. Each platform offers slightly different styles and audiences, and it takes understanding of each to hit the mark and provide the right content for the right people. But with artificial intelligence (AI) becoming integral to social media marketing, is there a risk it's unsafe for companies and brands?
How does AI boost social media?
One of the great benefits of social media is the power to connect with users and followers, helping you to build brand trust and a stronger customer base. While most consumers expect a brand to respond to their interactions in the first 24 hours, more than 39% of social media users expect businesses to reply within 60 minutes.
But, unless you have a dedicated team ready and waiting to respond to social media users around the clock, AI can assist you. Technology allows for the management of direct messages, generating automated responses to ensure that followers are responded to promptly. While unable to have a complete conversation, AI like this offers guidance and can assist with initial enquiries.
It's an ideal solution for companies that don't have the staff levels to "man the social media desk" and be on call at all times. AI in social media is well-suited to help businesses grow their reach while engendering trust within their networks.
Social media AI tools benefit businesses by:
• Offering a personalized experience
• Learning what customers value
• Creating posts
• Building better ads
• Improving response times
• Using auto mods
• Creating better analytics
Using AI tools to create content
With so many potential people to target on social media, a scattergun approach to digital marketing isn't going to cut it. Many companies are using AI tools to provide social media management and scheduling to put them ahead of the pack. AI social media tools allow companies to dig deep into the analytics of their posts to see what is working for them and, just as importantly, what is not.
The best way businesses can utilize social media is to hone in on their target audience to provide personalized adverts. In fact, 71% of consumers expect companies to deliver personalized interactions, and 76% also get frustrated when they don't find it. With such importance placed on personalization by consumers, it's in a brand's interests to follow the trend.
Generic content just isn't going to cut it any more, and systems like "content popularity prediction" help brands figure out customers better. This content not only helps with social media but helps businesses align with their target market and demographics better.
Stopping the scroll using analytics
Social media marketing is competitive, and it takes something special to stop users from endlessly scrolling through their feed. Once more, social media intelligence can be the X-factor that helps companies nail what resonates with their followers.
By following the analytics, it's possible for companies to see what content is gaining the most interactions and engagements and what isn't. This approach allows brands to build up a picture of what type of content they can succeed with, particularly versus competitors.
Rather than following in the exact footsteps of competitors, however, find what makes your brand unique and let that be the focal point. Creating striking visual content is essential, and using the creative talent in your marketing team is important to inject personality and your brand voice into social media posts.
Control social media access for more security
Hackers don't need much of an invitation to try to infiltrate a company network, so businesses must put measures in place to secure their data. Although they may not be acting maliciously, people and staff are one of the biggest cybersecurity risks for an organization.
Humans are emotional beings rather than robots programmed to behave with security at the top of their minds. Sophisticated cybercriminals take advantage of emotional vulnerability, and work their (black) magic to access social media accounts and engineer attacks via manipulative emotive tactics based on people's fear, curiosity, greed, and kindness.
How your social media accounts are accessed matters, and giving strings of people login details can be asking for trouble. Social media management tools such as Hootsuite, HubSpot, or Zoho Social allow you to make and amend posts from their third-party software. This ensures that the login details to your company social media account can be limited to just a few people within the organization.
Multi-factor authentication (MFA) is another strong and useful preventive tool that boosts your data safety. With the need for multiple devices to authenticate access, it makes it more difficult for hackers to gain entry into your social media accounts without being able to physically see the access code this authentication process requires. Social media platforms are all for MFA and have made it a feature to protect their users.
A lack of human oversight
Using AI to communicate with potential customers is a great way to help manage their expectations for quick responses. However, while learning all of the time, AI isn't perfectly capable of replicating human interaction and it's a risk to leave it without any human oversight.
Digital assistants often perform tasks unprompted by humans, and while those tasks are small, it's important they are constantly reviewed for the sake of quality control. Brands may be damaging their reputation by having a poorly coded digital assistant but not even know it if they aren't checking in on what it's doing.
Is social media AI a risk?
While the wider conversation surrounding artificial intelligence can be wary of offering too much power to AI, in terms of social media, the risks are relatively low. Gathering data is perhaps the largest risk due to the necessity to keep this information private, particularly when collecting data to form a portfolio of target demographics.
However, with an increasing dependence on AI, it's important to shore up your defenses where possible. One risk in particular is the potential for hackers and cybercriminals to compromise the integrity of an AI's decision-making process.
Protecting AI from hackers must start with a focus on the data, to maintain strict control over its conditioning to spot anything malicious before it enters the chain. Maintain strict data and security protocols, audit and backup data files regularly, and ensure that you only give access to a limited number of employees.