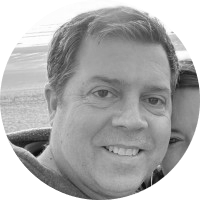 By Cam Sivesind
Thu | Mar 9, 2023 | 1:02 PM PST
Criminals have learned from espionage techniques. "The only distinguishing characteristic between spies and cybercriminals right now is the end result. In other words, the spies will steal your data quietly and never want you to know it's stolen."
So says famous spycatcher Eric O'Neill, Founding Partner at The Georgetown Group, in the upcoming March 14th Remote Sessions webcast, "Data Privacy and Cybersecurity: Protecting Your Cloud Communications from Modern Cybercriminals." In this fireside chat, O'Neill speaks with Abnormal Security CISO Mike Britton about today's security threats and how to protect your corporate data.
O'Neill was part of the Special Surveillance Group as an FBI investigator and spent his life undercover 24-7. He actually never came out of his undercover status his entire FBI career as a counterintelligence and counterterrorism operative. His job was to protect the Washington, D.C., region to stop terrorists—or as he says, his job was "hunting spies."
He is best known for taking down Robert Hansen, the most damaging spy in U.S. history, who sold out secrets to the Soviet Union (and then Russia) for 22 years of his 25-year career. Hansen was the first cyber spy, and he gave up every single U.S. asset in the Soviet Union from 1984-85.
O'Neill, now an attorney, national security strategist, and author, shares the story of finally catching up to Hansen.
In addition O'Neill talking about the Hansen story and more from his FBI days, he and Britton share:
How modern cybercriminals are finding new ways to target your cloud accounts

Why threat actors are increasingly relying on the Dark Web to run their scams and gain access to your accounts

What security leaders can do to prevent their data from being exfiltrated and used
The webcast is free to watch on March 14th, and then will be available to watch on-demand. Register today.
Here are a few snippets of what you will learn from this insightful session:
Details of a Business Email Compromise (BEC) campaign that duped registrants of a canceled in-person conference by offering free swag (including a Minecraft toy sword), which in turn linked to a malware campaign
The need for having good AI to combat bad AI. The good guys have defensive AI, while the bad guys have attack AI. AI chatbots like ChatGPT are making it harder to discern those previously bad email red flags, such as poor grammar, spelling, sentence structure, and punctuation. ChatGPT is helping bad actors do their job better.
Bribery, blackmail, and ideology as three tenants of insider threats
Explanation of O'Neill's mantra of "You have to hunt the threat before it hunts you"
A humorous story about O'Neill's surveillance when he was tasked with getting a photo of a spy, and the cover he had to use to convince a corporate security guard to let him shoot a "super model" he was taking for a media outlet
Hear some amazing stories and learn how to keep your email environment safe. And earn 1 CPE credit in the process.