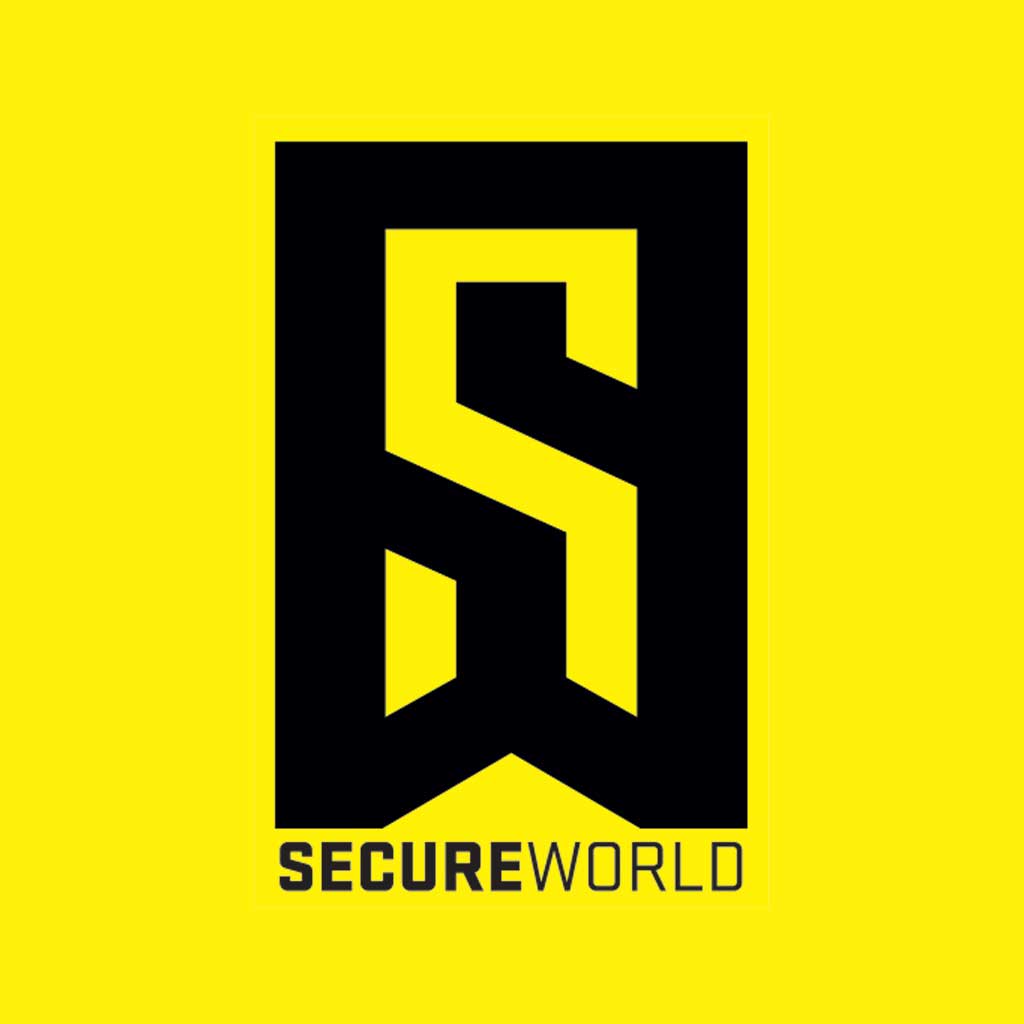 By SecureWorld News Team
Wed | Aug 28, 2019 | 2:04 PM PDT
We're fairly certain the campaign of every person running for U.S. President looks for the moment their candidate breaks through the noise and their stance on something goes viral.
This, however, may not be what "they" had in mind.
What did Andrew Yang say about Blockchain voting?
Democrat presidential candidate Andrew Yang posted on his campaign site that the United States can have fraud-free elections, and it is 100% possible! He wrote:
"It's ridiculous that in 2020 we are still standing in line for hours to vote in antiquated voting booths. It is 100% technically possible to have fraud-proof voting on our mobile phones today using the blockchain."
His statement went viral in cryptocurrency and cybersecurity circles.
You could almost hear the laughter from social media. Just say the words "fool-proof" or "hack-proof" and it really gets security and Blockchain types going.
Twitter reacts to Yang statement on voting
@HaileyLennonBTC kicked off a hilarious thread without saying anything except posting what Andrew Yang wrote on his campaign site.
So can we have "fraud-proof" voting by our mobile devices next year through the miracle of Blockchain?
Here are a few responses: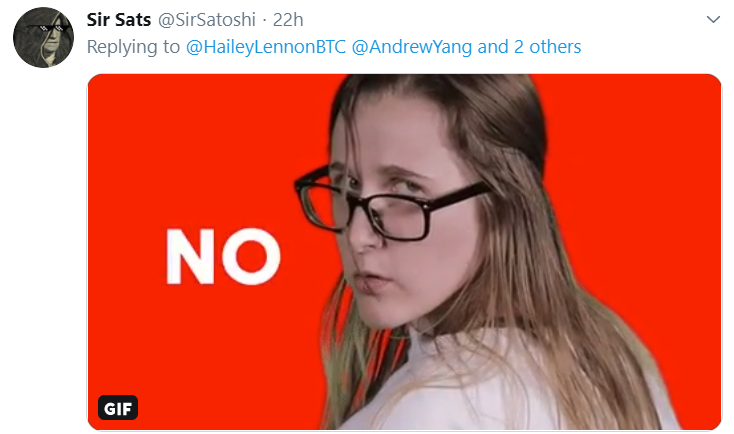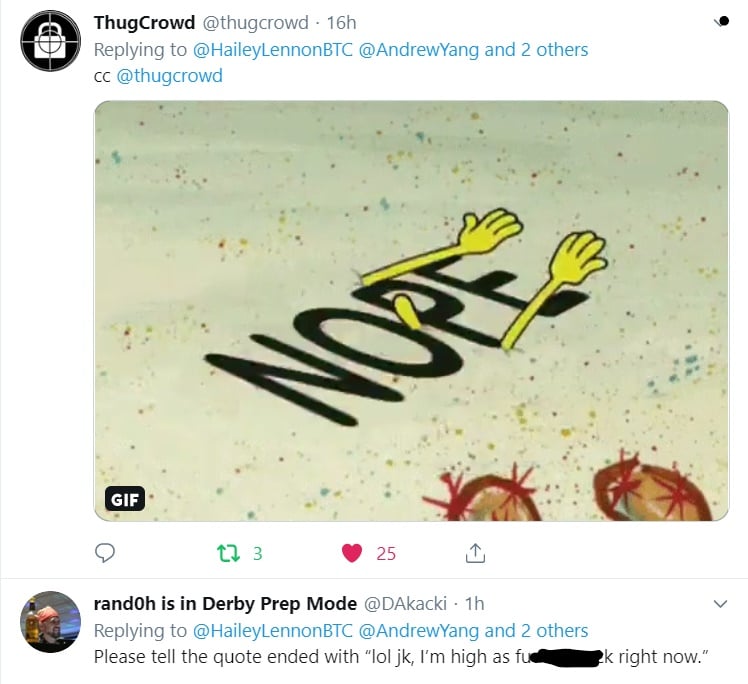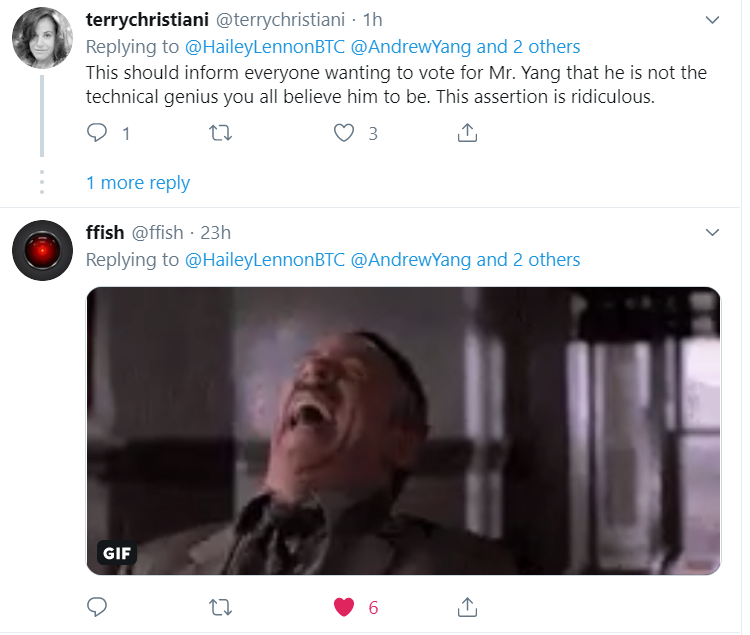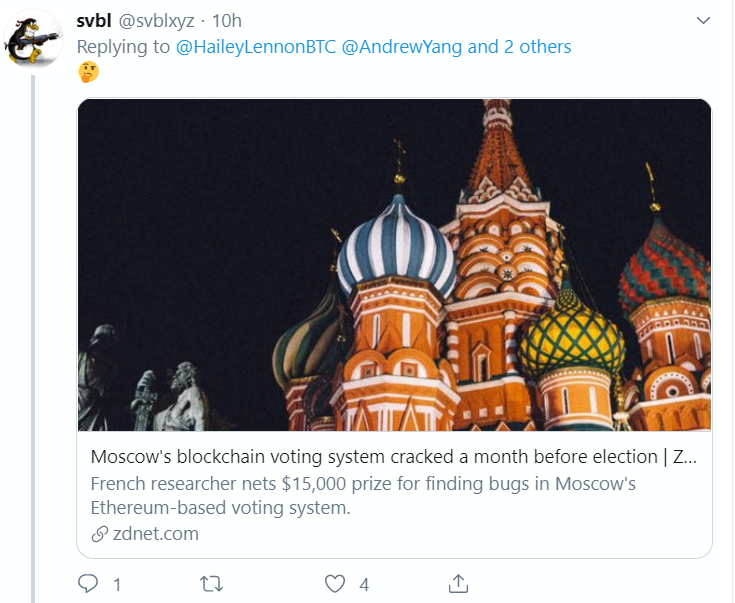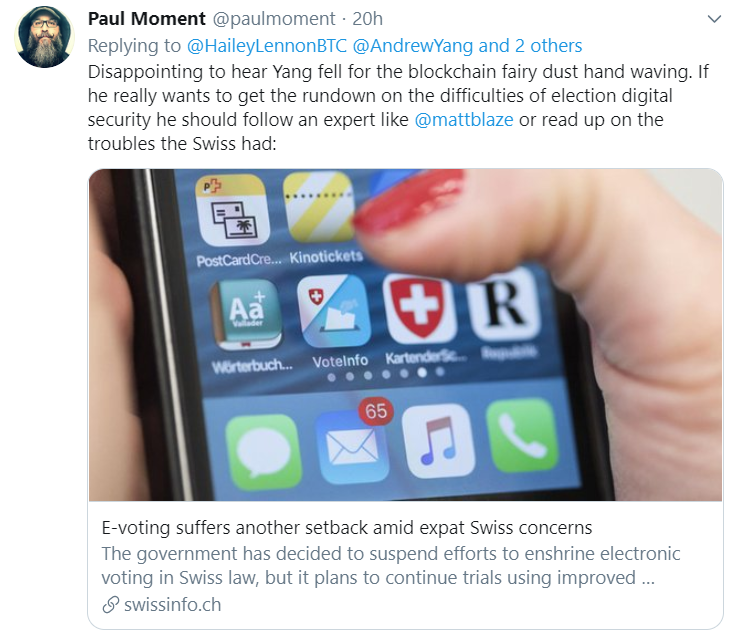 Twitter comments aside, presidential candidate Andrew Yang has talked about technology-related issues more than many of his fellow Democrats who are running.
Here's a recent tweet from Yang on Quantum computing:

That's a statement from his policy page on Quantum. And if you go there to read it, you'll be greeted by a cartoon version of Yang inviting you to use his chat bot.
Look for him waving at you in the lower right hand corner of your screen.