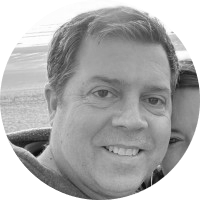 By Cam Sivesind
Wed | Nov 9, 2022 | 11:10 AM PST
With the United Kingdom moving up to third in the most targeted nations for cyberattacks—behind the United States and Ukraine—industry and government in the U.K. have come together to form the new National Cyber Advisory Board.
The board is co-chaired by the Chancellor of the Duchy of Lancaster, Oliver Dowden, and Lloyds Banking Group CIO, Sharon Barber. The first gathering of the board was November 8th.
According to a press release from the Office for National Statistics, fraud and computer misuse offenses increased substantially from March 2020 to March 2022. Physical crime, due to the pandemic lockdown, actually decreased, while cybercrimes climbed 25% to 4.5 million attacks in England and Wales.
A few more stats from the release:
Cyber-related fraud incidents increased from 53% to 61% from March 2020 to March 2022.
Computer misuse increased by 89% to 1.6 million attacks.
Police said fraud reports climbed 17% over March 2021 with nearly 1 million offenses, up 25% over March 2020.
The public-facing national fraud and cybercrime reporting center, known as Action Fraud, reported fraud offenses were actually down 11%—from record levels of nearly 400,000 in March 2021 to just over 350,000 in March of this year.
Thus, the new National Cyber Advisory Board has been formed with the goal of championing a "whole of society" approach to building the U.K.'s cyber future in coordination with the country's National Cyber Strategy. The U.K. hopes to be a leading democratic cyber power by 2030.
[RELATED: U.S. Remains atop Updated National Cyber Power Index]
Sharon Barber said:
"The digital world is ever changing and businesses and the Government must continue to adapt, innovate, and invest in order to protect ourselves, the public, and our data. That's why we need everyone around the table through the Board working together to help keep individuals and businesses safe online."
The board will work closely with the U.K.'s National Cyber Security Centre, which is working to train businesses, government, and consumers to become cyber resilient.
Oliver Dowden said:
"Protecting and promoting the UK's interests in cyberspace cannot be achieved in isolation, it must be a shared endeavor between government and all parts of the economy and society. We have seen how cyber attacks are increasing, putting the U.K. and our businesses and services on the frontline of global threats.
That's why this new National Cyber Advisory Board is so important, bringing leaders from across industry, the third sector, and academia to share information and expertise on how to build and protect our digital economy and services."
The National Cyber Advisory Board will meet every quarter, with the next meeting expected to take place in the first quarter of 2023.