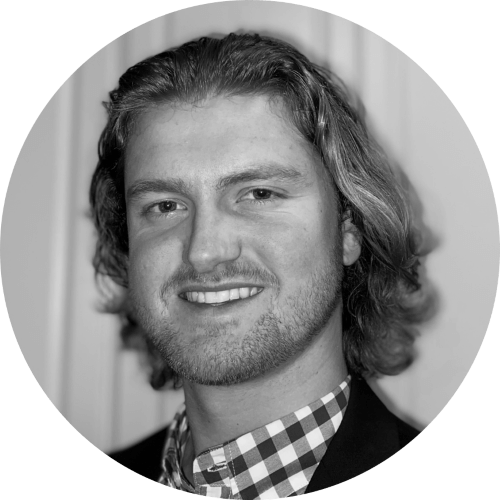 By Drew Todd
Tue | Apr 5, 2022 | 5:31 PM PDT
The Bundeskriminalamt (BKA), Germany's Federal Criminal Police Office, announced today the successful shutdown of Hydra Market, the largest illegal darknet marketplace in the world.
Hydra accounted for 80% of all darknet market-related cryptocurrency transactions in 2021, according to the U.S. Department of Justice (DOJ). Since its conception in 2015, the marketplace received roughly $5.2 billion in cryptocurrency.
In cooperation with United States law enforcement, German authorities seized approximately $25 million worth of Bitcoin contained in Hydra crypto wallets. The BKA notes it has been conducting extensive investigations into the marketplace since August 2021. It also says Hydra had approximately 17 million customers, with more than 19,000 seller accounts registered on the marketplace.
What is the Hydra Market?
For seven years, the Russian-based Hydra Market has been the go-to illegal darknet marketplace for cybercriminals of kinds. Its operators focused on the distribution of illegal narcotics, stolen financial information, fraudulent identification documents, and money laundering and mixing services, anonymously and outside the reach of law enforcement, according to the DOJ.
The DOJ discussed Hydra's operations in a recent statement:
"According to the indictment, vendors on Hydra could create accounts on the site to advertise their illegal products, and buyers could create accounts to view and purchase the vendors' products. Hydra vendors offered a variety of illicit drugs for sale, including cocaine, methamphetamine, LSD, heroin and other opioids. The vendors openly advertised their drugs on Hydra, typically including photographs and a description of the controlled substance. Buyers rated the sellers and their products on a five-star rating system, and the vendors' ratings and reviews were prominently displayed on the Hydra site.
Hydra also featured numerous vendors selling false identification documents. Users could search for vendors selling their desired type of identification document—for example, U.S. passports or drivers' licenses—and filter or sort by the item's price. Many vendors of false identification documents offered to customize the documents based on photographs or other information provided by the buyers.
Numerous vendors also sold hacking tools and hacking services through Hydra. Hacking vendors commonly offered to illegally access online accounts of the buyer's choosing. In this way, buyers could select their victims and hire professional hackers to gain access to the victims' communications and take over the victims' accounts.
Hydra vendors also offered a robust array of money laundering and so-called 'cash-out' services, which allowed Hydra users to convert their bitcoin (BTC) into a variety of forms of currency supported by Hydra's wide array of vendors. In addition, Hydra offered an in-house mixing service to launder and then process vendors' withdrawals. Mixing services allowed customers, for a fee, to send bitcoin to designated recipients in a manner that was designed to conceal the source or owner of the bitcoin. Hydra's money laundering features were so in-demand that some users would set up shell vendor accounts for the express purpose of running money through Hydra's bitcoin wallets as a laundering technique."
The real question should be, what illegal cyber activity did Hydra not participate in?
FBI Director Christopher Wray commented on the takedown of Hydra.
"The successful seizure of Hydra, the world's largest darknet marketplace, dismantled digital infrastructures which had enabled a wide range of criminals—including Russian cyber criminals, the cryptocurrency tumblers and money launderers that support them and others, and drug traffickers. Today's announcement is a testament to the strength and potency of our law enforcement partnerships here and around the world—and another example of our strategy to broadly target the entire illicit ecosystem that drives and enables crime," Wray said.
For more information on the Hydra Market, you can read the statement from the DOJ.