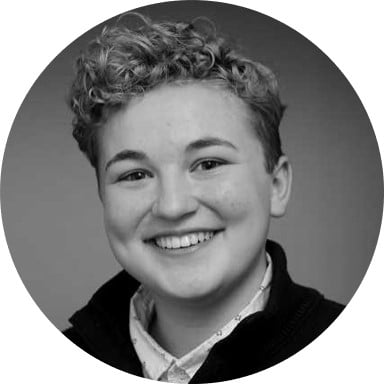 By Clare O'Gara
Wed | Oct 30, 2019 | 5:30 AM PDT
This is a dating profile you'll definitely want to swipe left on.
Olufolajimi Abegunde, a 32-year-old Nigerian citizen living in Atlanta, Georgia, was just sentenced to 78 months in prison for cybercrimes which include BEC fraud and a romance scheme.
Also worth mentioning: Abegunde has an MBA from Texas A&M University.
What cyber fraud was Abegunde involved in?
According to the U.S. Department of Justice, Abegunde's romance scheme was all about "spoofing."
And he didn't do it alone. He was allegedly involved in a complex network of scammers who took advantage of one of our greatest vulnerabilities: our desire for love.
"Members 'spoofed' emails and created fake profiles on dating websites in order to fool victims into sending money to bogus bank accounts under the control of members of the conspiracy. The proceeds would be laundered and subsequently wired out of the United States to destinations including West Africa.
The organization as a whole is believed to have caused more than $10,000,000 in damage to U.S. citizens and businesses."
But Abegunde didn't do all his work on dating apps. He was also involved in Business Email Compromise and potential marriage fraud.
"Through this network, Abegeunde played a key role in laundering fraud funds from an Oct. 3, 2016, business email compromise (BEC) of a land title company located in Bellingham, Washington.
In addition to his financial activities, Abegunde also engaged in a conspiracy to commit marriage fraud. Abegunde was married during his studies at Texas A&M, but divorced his wife in 2016 to marry a U.S. service member through whom he could obtain immigration and health care benefits and also open new bank accounts."
Wow. All that would certainly make an interesting dating profile—but definitely not one worth swiping right on.
Information for romance scam victims
Are you or someone you know a romance scam victim?
The U.S. DOJ has compiled a list of names connected to cyber fraud schemes similar to Abegunde's. If any of these people has asked you for money via a dating app, you're considered a fraud victim and entitled to certain rights:
• Alexander Duimont
• Andrew "Andy" Jackson
• Ayodeji Olumide Ojo
• Babatunde Martins
• Benard Okorhi
• Brianna Lee
• Brianna Morrison
• Carolina Nkomo
• Christian Hinds
• Dana Brady
• Daniel Elya
• Daniel Roberts
• Dennis Miah
• Dr. Dennis Brown
• James Dean
• James "Jim" Roy
• James Yorke
• Javier Luis Ramos Alonso
• Joey Hammond
• Jon Bunyan
• Marc Richards
• Maxwell Peter
• Peter Maxwell
• Rob Phantom
• Sandra Lin
• Sherry Jupiter Martinez
• Sual Derrell
• Sumaila Hardi Wumpini
• Tammy Dollan
• Tammy Henry
• Victor Daniel Fortune Okorhi
For more information, check out this link.
And for more details on Abegunde, click here.