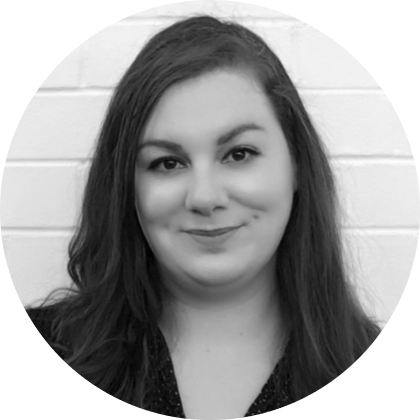 By Devon Warren-Kachelein
Mon | Sep 13, 2021 | 10:59 AM PDT
There is no escaping this topic in cybersecurity: the United States is short more than 500,000 cybersecurity professionals, and that number swells to more than 3.5 million globally.
If recruiting for these roles does not start young, how will the positions be filled?
While it may be daunting to imagine what will happen when the talent shortage begins to broaden, Women in Cyber Security (WiCyS) is aiming to solve this dilemma by compiling a video album of the many diverse branches of cybersecurity.
In collaboration with National Initiative for Cybersecurity Education (NICE), these videos will soon become available to students all over the world.
Extending the reach to upcoming cybersecurity professionals
I attended the WiCyS 201 Conference in Denver, Colorado, all last week covering topics of the event.
During one of the talks,
Dr. Amberdeen Siraj, the founder of WiCyS, and her students at Tennessee Technological University gave at short presentation about the importance of this project. The goal is to attract more talent—especially diverse talent—by calling for those working in the cybersecurity community to make a video.
"This is a fundamental reference for describing and hearing information about cybersecurity work. It provides the building blocks for a trained workforce through defining roles in the field by knowledge, skills, and abilities, as well as categories and specialties," Mimi Vertees, a student presenter, said.
There is already a lengthy catalog of the NICE workforce framework in PDF form. To younger people entering the workforce, this may not be the most engaging way to inform them about cybersecurity career tracks.
"Do you think a school kid is going to go through [thousands of pages of PDF documents]? We have so many cybersecurity professionals doing so many things. How about we engage the students?" Siraj said.
During the presentation, Siraj asked for professionals to submit their creative work to the video framework.
"Whatever you're in, whatever colors, shape, size, gender you are, the more diversity, the better, because we want to present a diverse group equal to the students," she said.
A call for diverse participants
There are more than 50 role and titles in cybersecurity, and this industry is growing with new opportunities every day.
Watching these videos could give those interested in cybersecurity a chance to get into the nitty-gritty of what various professionals within the cybersecurity industry do each day. The more unique and diverse the volunteer, the more valuable the speaker to WiCyS's cause, too.
"This will not only promote more awareness of these work roles but also highlight women who are under-represented in cyber as role-models. This will allow young girls to see and hear from people who look like them and sound like them speaking to them about their jobs in cyber," a WiCyS newsletter said.
Each video will be around three minutes in length, and volunteers can reach out to WiCyS or fill out a survey to be considered.
The COVID-19 pandemic has accelerated the need for cybersecurity professionals, especially with a significant portion of people working from home across the globe. From government positions to those within private sector organizations looking for positions in cybersecurity, there is more than enough variety for individuals to develop skills.
Learn more about WiCyS by visiting their site here. By submitting a video to the NICE Framework Video Album, you could help emerging talent or mid-level talent understand your journey and how you landed in cybersecurity.
Seeking additional education for your organization? Check out SecureWorld's frequent webcasts. Sessions can be used for continuing professional education (CPE) credits.
Register to attend our upcoming conferences to learn more valuable information from C-suite and high-level professionals in cybersecurity.