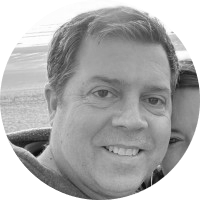 By Cam Sivesind
Thu | Mar 30, 2023 | 11:06 AM PDT
Data is the mainstay of the digital economy and it continues to grow, not only in volume but also in value. However, data is as vulnerable as it is valuable, and World Backup Day on Friday, March 31st, is a welcome reminder of the need to have a well thought out data protection strategy in place.
World Backup Day is an annual celebration held by the backup and technology industries to encourage people to back up their data and avoid the risk of losing it forever. The campaign began in 2011 as World Backup Month and was changed to World Backup Day later. The original impetus was a Reddit post in which a user shared his experience of losing a hard drive and the data on it, and wished someone had reminded him of backing up data in advance.
Some facts on the World Backup Day website are scary:
21% of people have NEVER made a backup
113 cell phones are lost or stolen every minute
29% of data loss cases are caused by accident
30% of all computers are already infected with malware
World Backup Day encourages people to take the pledge, create at least one backup, and share the love with the hashtag #WorldBackupDay.
Here are some perspectives from industry experts.
Joseph Carson, Chief Security Scientist and Advisory CISO at Delinea:
"World Backup Day is a reminder for all organizations to review their backup strategy and ensure it is resilient against cyber attacks. Companies tend to increasingly rely on online backups, however, if they use the same credentials as their production systems for a speedy recovery, that makes it very easy for cybercriminals to access, exfiltrate, or encrypt sensitive data with ransomware.
Keeping a copy offline is only half of what's needed to protect digital assets, and organizations should also implement privileged access security to restrict and closely monitor access to backups. A secure backup, rather than a speedy backup, is what will bring your business back after a cybersecurity incident. I recommend using World Backup Day to ensure that your organization's strategy is top-notch."
Chris Vaughan, Vice President, Technical Account Management, at Tanium:
"A cyberattack by means of ransomware, an unforeseen deletion by careless employees, or due to a software error, are real dangers for digitally stored data, and the impact on the affected organization would be devastating.
According to a report by EconoTimes, around 140,000 hard drives fail every week. Despite this fact, only 20 percent of the companies surveyed secure their data with a backup. This makes it even more important to protect your digital assets against failure. Unlike physical objects, it is easy to make a copy of digital assets. If possible, this should be kept separate from the original data and shielded so that any cyber attack cannot spread to the backup copy.
Another aspect of data protection by means of backup is to ensure that the backup copy is kept as up-to-date as possible. This means maintaining a regular routine in which newly produced data is implemented into the backup and saved for the future. The more current the data status of the backup is, the less problematic it is to resume regular operations after an incident.
The permanent maintenance of an extensive and always up-to-date backup is, of course, associated with costs. But similar to an insurance policy, this additional financial expense is disproportionate to the devastating consequences of a total failure. It is also important not to be lulled into the fatal certainty that you are always careful and have not yet had to deal with a digital incident. Because when it comes to cyber attacks, the question is not if, but when.
Like fire insurance, a data backup is part of every security portfolio of responsibly managed companies. If someday the data is suddenly gone, you can rest much easier knowing that you have a backup copy up your sleeve."
The World Backup Day site offers helpful tips and steps to protect data, from online backup services to smartphone backups to external storage backup methods.