Generously supported by:
Speakers

Cedric Leighton
Colonel (Ret.) USAF / Military Analyst,
CNN
Col. Cedric Leighton is founder of a strategic risk consultancy after serving 26 years in the US Air Force and oversaw numerous critical intelligence missions throughout his career. He served at US Special Operations Command, the Joint Staff and the National Security Agency, where he helped train the nation's cyber warriors. A Middle East combat veteran, he is the recipient of numerous military awards, including the Defense Superior Service Medal and the Bronze Star. Currently, Col. Leighton advises multinational businesses on cyber attacks and the management of complex global strategies to reduce risk and unpredictability.

Mitch Parker
CISO,
Indiana University Health
Mitchell Parker, CISSP, is the Executive Director of Information Security and Compliance at IU Health. Previous to this job, he was the CISO at Temple Health, an academic health system in Philadelphia, PA. Mitch has done a significant amount of work in researching the effects of cloud computing, network-based threats, compliance, and privacy and security requirements on connected health devices. While he was at Temple, Mitch worked collaboratively with a number of EMR and biomedical equipment vendors to improve their security postures and provide a better quality of service. He currently resides in Carmel, IN, with his wife, two children, and two cats.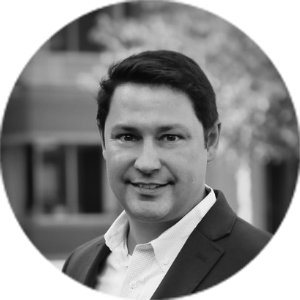 Mike Maziarz
Chief Marketing Officer,
SecurityScorecard
Mike Maziarz is SecurityScorecard's Chief Marketing Officer. Mike has 25 years of experience in senior roles at Coupa / Exari, Safelight Security, Novell, and CSC. Beginning his career as a software engineer, then product manager, Mike developed a passion for building and marketing enterprise software. In 2007, he founded Safelight Security, a market leader in security awareness and education where he was CEO. Prior to SecurityScorecard Mike served as Exari Systems EVP, Products where he was responsible for all aspects of marketing, product management, and R&D. Mike holds a BA in Economics from Stonehill College and an MBA in Marketing and Finance from the F.W. Olin School of Business at Babson College.