Speakers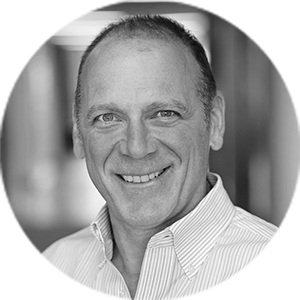 Phil Neray
VP of IoT & Industrial Cybersecurity,
CyberX
Phil Neray is VP of IoT & Industrial Cybersecurity at CyberX, a Boston-based security firm founded by blue-team experts with a track record of defending critical national infrastructure. Prior to CyberX, Phil held executive roles at IBM Security/Q1 Labs, Symantec, Veracode, and Guardium. Phil began his career as a Schlumberger engineer on oil rigs in South America and as an engineer with Hydro-Quebec. He has a BSEE from McGill University, is certified in cloud security (CCSK), and has a 1st Degree Black Belt in American Jiu Jitsu.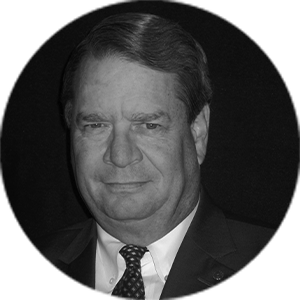 Rick Peters
CISO, Operational Technology North America,
Fortinet
Rick brings the Fortinet OT-CI team more than 37 years of cybersecurity and global partnering experience working across foreign, domestic, and commercial industry sectors at the National Security Agency (NSA). As Fortinet's Operational Technology North American CISO, he delivers cybersecurity defense solutions and insights for the OT/ICS/SCADA critical infrastructure environments. Prior to Fortinet, Rick led development of cyber capability across Endpoint, Infrastructure, and Industrial Control System technologies at the agency. Previously, Rick also served as an executive leader supporting the Information Assurance Directorate at the NSA. Earlier in his career, he served in a broad range of leadership and Engineering roles including Chief of Staff for the NSA Cyber Task Force and a 5-year forward liaison charged with directing integration of cyber and cryptologic solutions for U.S. Air Force Europe, Ramstein AFB, Germany.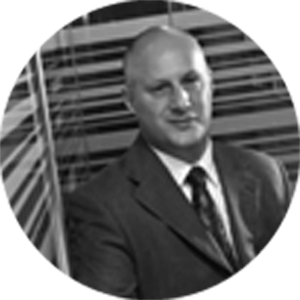 Stew Wolfe
Cybersecurity Practice Lead, Canada,
NTT Ltd.
Stewart (Stew) is a certified Information Security professional with 27 years of experience in the Information Technology field of which 21 of those years have been focused specifically within the Information Security field. Throughout his career, Stew has always been customer facing as a system engineer, executive consultant and security practice lead. Stew has worked in multiple sectors over his career including security focused within the manufacturing, industrial, utility and healthcare/pharma verticals.
In his current role, Stew leads the NTT Canadian Cybersecurity team for IT security (consulting, integration and managed) and Operational Technology (OT) offerings. Stew is connected into the global NTT OT (Industrial Security) practice and works daily with specialists around the world.
Stew also speaks at numerous conferences on various security topics on IoT, OT and the security threat landscape. Stew was published in various magazines as well as newspapers. Stew started in the security field as an email encryption expert and ethical hacker. After leading the IBM Canada hack team, Stew became an Identity Management specialist. Stew also worked for the Big 4 as a Senior Manager where he was focused on executive security strategy consulting. Stew also has an extensive Managed Security services background and was responsible for interfacing with C-level banking executives on the delivery of managed security services.
In Stew's last role for a security vendor, Stew was an associate director and led the Canadian pre-sales team for security services and also was responsible growing the security business in the U.S. North East territory focused on large global banks, healthcare, industrial and pharmaceutical companies.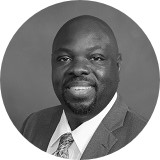 Paul Brager
Director, Global OT Security Programs,
Baker Hughes
Regarded as a thought leader and expert in the cyber security community for twenty-seven (27) years, Mr. Brager has deep expertise evaluating, securing, and defending critical infrastructure and manufacturing assets (ICS, IoT, and IIoT). As a speaker, author, and researcher, Paul seeks to move the conversation forward surrounding industrial control systems (ICS), Industrial Internet of Things, supply chain and automation cyber and ways to mitigate the attack surface in heterogenous environments. He has provided commentary on several security related podcasts, publications, and webinars that provided guidance and insight into strategies for critical infrastructure protection, IT/OT convergence, and IIoT (industrial internet of things).
In his current role as Director, Global OT Security Programs at Baker Hughes, he is accountable for security posture, architecture and design of Baker Hughes' global manufacturing ecosystem, as well as development and maturation of the OT security program in a manner that adopts a risk based approach to increasing availability, while reducing the overall attack surface of those environments.
Mr. Brager holds a BS in Political Science from Texas A&M University, a MS in Administration of Justice and Security from University of Phoenix and is an Alpha Phi Sigma (National Criminal Justice Honor Society) and Sigma Alpha Pi leadership inductee. Paul has a passion for mentoring and guiding persons of color and advocating for women aspiring to contribute to the advancement of the industry and promoting diversity within the cyber community.
Moderator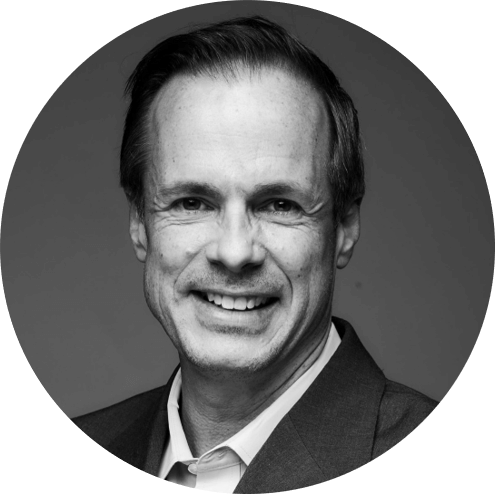 Bruce Sussman
Director of Media & Content, Podcast Host,
SecureWorld
Emmy-winning journalist Bruce Sussman spent more than 20 years on TV screens in Portland, Oregon. During his "second career" he became fascinated by cybersecurity while working with CISOs at Gartner. He joined SecureWorld in 2017 to help grow its media division. Currently, he hosts the Remote Sessions daily web conference series and SecureWorld podcast published each Tuesday, and oversees news content for secureworldexpo.com. Sussman graduated from the University of Missouri School of Journalism back in the dark ages. Message him on LinkedIn if you'd like to connect!