Speakers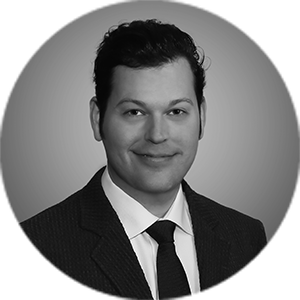 Jon Allen
VP, IS Security Officer,
Catalyst Corporate Federal Credit Union
Jon Allen has served as the Vice President, Information Systems Security Officer for Catalyst Corporate Federal Credit Union since 2013. During that time, Jon focused his team on ensuring company assets remained secure amidst the company's digital transformation and adoption of a "cloud first" strategy. Prior to his role at Catalyst, Jon worked in various Cybersecurity operations, forensics and audit roles within the energy and manufacturing sectors with a focus on ensuring compliance to a wide range of standards and regulations; including ITAR, PCI DSS, GLBA, Nerc-CIP and SOX. Jon has accumulated twenty years of IT Security experience and holds both CISSP and CEH certifications in good standing.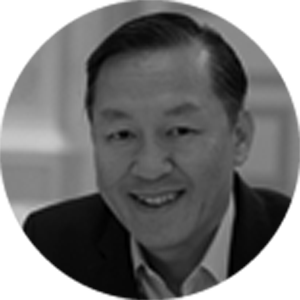 Jonathan Nguyen-Duy
Vice President & Field CISO,
Fortinet
Jonathan Nguyen-Duy is a Field CISO at Fortinet where he focuses on advising carriers, service providers and systems integrators on multi-domain risk management. With extensive experience in securing complex networks and hybrid-architectures, Jonathan is responsible for developing innovative solutions addressing the challenges of digital transformation – from edge-based computing to multi-cloud ecosystems. He specializes in security and governance issues pertaining to zero trust, insider threats, privacy, resilience and managed services.
Prior to joining Fortinet, Jonathan served as the Security CTO at Verizon Enterprise Solutions where he was responsible for strategic technology partnerships, the Verizon Cyber Intelligence Center, and the data science team that produces the annual Verizon Data Breach Investigations Report. His research experience spans root cause analysis of over 12,000 data breaches – providing great insight on effective risk management strategies.
Before that role, he led Managed Security Services and was responsible for data analytics and solutions supporting global enterprises and public sector agencies of all sizes. During this time, Verizon grew to become the industry's largest and most analyst-awarded MSSP. A certified business continuity planner, Jonathan also developed Verizon's resilience and advisory services.
Before working at Verizon, Jonathan served with the U.S. Foreign Service in Central America working on economic development and disarmament initiatives. He has more than 20 years of cybersecurity and BCDR/COOP experience – working through many business challenges including armed conflict, civil strife, labor strikes, natural disasters, terrorist attacks, network outages and a wide range of cyber incidents.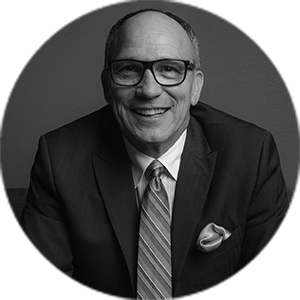 Grant Asplund
Growth Technologies Evangelist,
Check Point Software Technologies
For more than 20 years, Grant Asplund has been sharing his insights on how businesses can best protect themselves from sophisticated cyber attacks in an increasingly complex world. As Check Point's chief evangelist he travels the world enthralling audiences with his passionate and relational storytelling at conferences like RSA and Next100 CIOs and numerous media interviews. Grant's wide range of cyber security experience informs his talks, having served in diverse roles ranging from sales, marketing, business development and senior management for Dome 9, Blue Coat Systems, Neustar and Altor Networks. As CEO of MetalInfo he led its acquisition by Neustar. Grant is the host of the TalkingCloud podcast (www.talkingcloud.podbean.com) on Cloud security.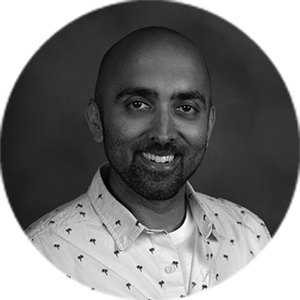 Aaron Ansari
Vice President, Cloud One,
Trend Micro
Aaron brings practical knowledge which allows him to deliver tailored solutions for his clients. This knowledge comes from over a decade as a security practitioner in the Financial Services vertical. At BMW Financial Services, Aaron served as the Chief Security Architect. He oversaw development and application of IS application security policies, standards, and guidelines. He managed compliance across the BMW & also served as a subject matter expert ensuring vendors & partners maintained BMW's practices. Aaron built his AppSec portfolio with prior roles at JPMC, Cardinal Health and Huntington Banks. At JPMC, he led application security management of multiple security groups which included the customer deposits platform, BC&DR planning and long-term risk planning for applications. At Cardinal Health, he oversaw the installation & management of intrusion detection devices globally, also conducting HIPAA audits. Aaron received his MBA from Franklin & his BS in Comp Sci from OSU. He gives back to the community and uses his experience as an instructor at Franklin University, teaching Info Sec. Aaron also has an active family life & spends much time with his two kids & wife. They reside in Dublin, Ohio and volunteers as a board member for various nonprofits. Aaron has completed several triathlons, as well as many marathons, and other runs - endurance sports are a passion of his and he'll talk your ear off about them if you let him.
Moderator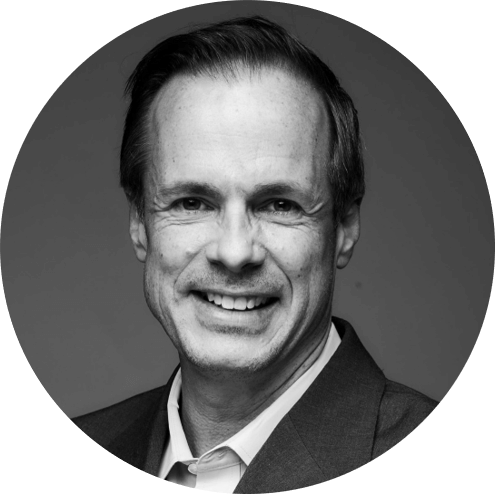 Bruce Sussman
Director of Media & Content, Podcast Host,
SecureWorld
Emmy-winning journalist Bruce Sussman spent more than 20 years on TV screens in Portland, Oregon. During his "second career" he became fascinated by cybersecurity while working with CISOs at Gartner. He joined SecureWorld in 2017 to help grow its media division. Currently, he hosts the Remote Sessions daily web conference series and SecureWorld podcast published each Tuesday, and oversees news content for secureworldexpo.com. Sussman graduated from the University of Missouri School of Journalism back in the dark ages. Message him on LinkedIn if you'd like to connect!