Location and cost:
Three 90-minute sessions will be conducted live using the ON24 web platform. You can take this course on the live dates or by viewing the on-demand recordings at your pace.
Course price: $495
(includes all three parts and access to the on-demand recording for six months for one user; group rates available)
Attendees will earn 5 CPE credit hours.
If you have any questions, please contact Tom Bechtold at TomB@secureworldexpo.com or 503-303-7871.
Moderator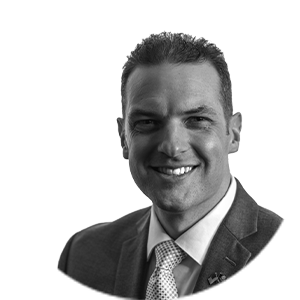 Instructor: Benjamin Brooks
Cybersecurity Expert and Consultant,
Praevalidis
Benjamin D. Brooks is president of Praevalidis LLC and founding partner at Zandaka LLC. He is a Ponemon Institute Distinguished Research Fellow, CISSP, and adjunct professor who provides subject matter and exam writing expertise for (ISC)2. Benjamin also has earned his Executive Master of Business Administration degree from Case-Western Reserve Weatherhead School of Management.
With more than 20 years of information security experience, Benjamin began his professional career in the Department of Defense. Working primarily with the National Institute of Standards and Technology frameworks as guidance, his endeavors focus on behavioral and administrative controls for organizations to prevent information security breaches and optimize security practice within the organization. He is also a Cybersecurity architect and "purple team" leader specializing in systems analysis and social engineering.
Benjamin is a veteran of Naval Special Warfare, Special Intelligence and Electronic Warfare teams and is currently a drilling Navy Reserve Officer. During his time on active duty, Benjamin quickly distinguished himself as an expert in electronic signals exploitation and was assigned to special units for duty with the Navy SEALs and other government organizations. He currently serves with JIOC INDOPACOM.
Benjamin's previous client engagements include Proctor and Gamble, AXA insurance, the State of New Jersey Judiciary, Massachusetts Department of Transportation, Pennsylvania Department of Transportation, and The Ohio State University, amongst others. He has performed PCI, HITRUST, and NIST Information security advisory, audit, and architecture engagements at the highest levels to re-align the businesses process, technology and policy to meet their compliance needs while achieving their current security goals.
Visit https://www.praevalidis.com to see how the Praevalidis team can enable your organization with the power to overcome its greatest data and security challenges.