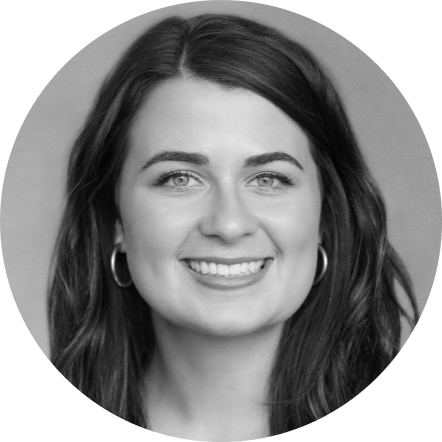 By Karly Tarsia
Thu | Mar 31, 2022 | 10:37 PM PDT
After two long years away from in-person events, the renewed energy at our SecureWorld conferences is palpable. Attendees, speakers, and exhibitors alike warmly embraced their peers and longtime conference friends at our Boston and Philadelphia events this month.
If you weren't able to attend either of our first two conferences of 2022, you can catch up on all the insights and takeaways below!
Boston
Our 18th annual Boston event was a much-needed breath of fresh air. We kicked off the conference with a fireside chat from local and national representatives of the United States Secret Service, who spoke at length about cyber fraud, cryptocurrency attacks, and demystifying the Secret Service's role in conjunction with the FBI and other government agencies.
A Secret Service agent from the Boston field office explained the differences of the law enforcement agencies and how they work together:
"What we're trying to do is here is continuing to build that community [FBI, local federal agents, etc.] and work together on all these [crypto] incidents. So, when anything comes in and somebody calls us, I immediately call the supervisor over there at the FBI and let them know what we're working on. Can they be involved, will you bring us in on this, and will they likewise give us the same grace? Although there are some lines of jurisdictional crossover, that is actually a good thing because now we can kind of leverage each other on these responses."
Throughout the two days, two SecureWorld PLUS courses were taught by InfoSec experts, three association chapter meetings took place, and 26 breakout sessions along with nine panels happened thanks to the insights from our 70 speakers who volunteered their time to present on a variety of topics and with diverse backgrounds, accompanied by 68 exhibitors who shared their latest offerings and solutions. Often, SecureWorld team members would walk into breakout sessions throughout the conference to find them standing room only with a captivated audience.
We closed out the Boston conference with career development discussions, an experiment-driven threat modeling chat, joyful happy hours, and everyone's favorite SecureWorld activity, Dash for Prizes! As Esmond Kane—a long-time attendee, Advisory Council member, and speaker at SecureWorld—said, "Great f-ing conference!" Thanks, Esmond, we agree.
Philadelphia
Following the high of Boston, our team flew back out east to Philadelphia for our 19th annual show. The City of Brotherly Love showed out and attended our four keynotes, 25 breakout and panel sessions, three chapter meetings, and two PLUS courses, learning from more than 64 volunteer presenters! Much like the energy in Boston, sessions were packed and everyone spoke positively of the content being showcased.
We kicked off Philadelphia with a fun and riveting CISO panel discussion (appropriately titled, "Three CISOs Walk into a Bar"), and ended the day with a heroic retelling of a man's journey to evacuate his colleague's family from Ukraine during the recent Russian attacks on the country. Andrew Smeaton's brave choice in saving colleagues from the Russian invasion was not one from the mind, but one from the heart. "And so, I made a decision, and it's a human decision, right? [It wasn't] a company decision to go get them," said Smeaton, the CISO at DataRobot.
Seventy-one sponsors gathered in the Exhibitor Hall to inform the attendees about new tools to assist in their endeavors, although it wasn't all tech talk with vendors. AccessIT Group continued March Madness with a Pop-A-Shot giveaway. Attendees had opportunities to make new connections during the many networking breaks.
SecureWorld Philadelphia closed out with an eventful day of insightful learnings on topics such as emerging technology and cyber resiliency in an evolving landscape, along with Dash for Prizes. The overall energy we felt onsite reminded us why we put on this conference: to bring security leaders together to make the world (or at least the cyber universe) a better and safer place.
From the SecureWorld team, we thank everyone who took time out of their busy schedules to be a part of these events. We can't wait to see more of you in our other regions soon!
Interested in attending, speaking, or exhibiting at an upcoming in-person SecureWorld conference? Visit our events page for more information.