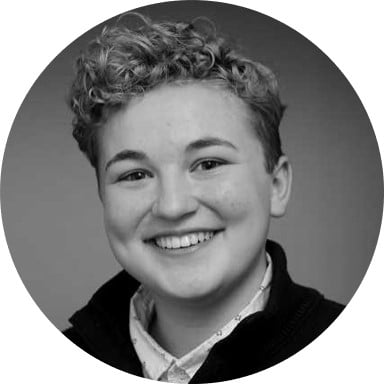 By Clare O'Gara
Fri | Apr 17, 2020 | 6:15 AM PDT
COVID-19 has caused the virtual shutdown of major industries, the loss of millions of jobs, and the highest unemployment rate in the U.S. since the Great Depression.
Which field is standing in stark contrast to this dim employment trend? Cybersecurity.
Cybersecurity job market outlook 2020
The InfoSec job market remains incredibly strong and new research indicates the fundamentals that drive it remain on track.
Consider what has happened within the last 30 days as people around the world lost jobs. On LinkedIn, organizations posted 261,545 cybersecurity jobs that need to be filled.
Companies are continuing to hunt for their open cybersecurity positions and also adding new ones.
Cybersecurity job openings by the numbers
According to cybersecurity placement firm CyberVista, here is the breakdown of those new and continuing openings for cybersecurity jobs by industry vertical as of April 2020:
IT and Services: 103,001
Financial Services: 67,473
Computer Software: 66,341
Defense & Space: 49,708
Hospital & Health Care: 49,483
COVID-19 pandemic increases demand for cybersecurity talent
Think of the airlines. Think of the hotels. Think of how the coronavirus pandemic shifted the market and dropped demand in travel to nearly zero.
Just the opposite happened in cybersecurity.
CyberVista's jobs report explains how the pandemic added to the cyber talent gap:
"The truth is that today's uncertainty has reinforced the cybersecurity industry and highlighted its growing importance in maintaining and protecting certain segments of our economy.
Cybersecurity jobs were already in high demand prior to the world turning upside down with demand far outpacing supply to the tune of some 4M open positions globally.
The sudden shift to remote and distance work created a dire need for cybersecurity professionals to secure networks, technology, and personnel activity."
Security leaders have been discussing the impact of the sudden shift to remote work during SecureWorld's daily online security briefings. See the Remote Sessions calendar and watch previous episodes on-demand.
Specifically, you might want to check out the episode titled Remote Work: Protecting Against Cyber and Privacy Legal Pitfalls and Liabilities for more on the uncertainties that come along with remote work.
All industries already needed cybersecurity professionals at the start of 2020. Now the vulnerabilities surrounding COVID-19 have increased this demand and growth.
Cybersecurity job market strength revealed in new survey
Sure, a lot of cybersecurity jobs are still open right now, but won't a huge number of them get cut as companies cut costs to survive the economic damage of COVID-19?
Maybe not. Even in this financial landscape, cybersecurity and privacy jobs seem to be safer than anything else.
New research from PwC is looking at how organizations plan to tighten or budgets to accommodate for coronavirus losses.
Amazingly, the research found that only 2% of organizations surveyed are anticipating cuts in cybersecurity or privacy. Compare that to the general workforce, where 62% of organizations say they are planning layoffs.
Companies understand the importance of the digital right now, according to PwC:
"Finance leaders are also prioritizing what programs to protect. For example, respondents who are looking at where to lower spending do not want to cut investments in digital transformation, customer experience or cyber/privacy. Facilities and general capital expenditures on the other hand, are hard to justify now, and 82% of US finance leaders are considering containment measures in this area."
The bottom line is this: if you work in cybersecurity or privacy and you lose your current job, there remains a good chance another organization can't wait to hire you.
Finally, there is some good news in the midst of the current economic climate.
Cybersecurity podcast
Speaking of COVID-19, hackers, cybercriminals, and nation-states are taking advantage of the pandemic through cyberattacks. Our podcast host interviewed the man who discovered a hack of the WHO. Listen:
You can also find The SecureWorld Sessions on Apple Podcasts and most podcast platforms.