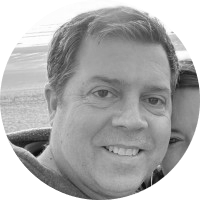 By Cam Sivesind
Tue | Nov 15, 2022 | 11:49 AM PST
A Washington, D.C., think tank focused on bipartisan solutions promoting health, security, and opportunity for all Americans has launched a working group with the aim of identifying the most pressing risks in cybersecurity.
The Bipartisan Policy Center has named Tom Romanoff, Director of the Technology Project for the BPC, and Jamil Farshchi, EVP and CISO of Equifax and a strategic engagement advisor to the FBI, as co-chairs of the newly formed group.
"Today's cybersecurity challenges know no boundaries. It impacts every level of society, which is why we've brought these diverse leaders together," Romanoff said in a press release today. "This group understands what it takes in order to drive action in the boardroom, the halls of Congress, state capitals, and beyond."
The group has already begun debating and identifying what cybersecurity risks that business, government, and society face, with the goal of publicly reporting its initial findings in January 2023.
The members of the working group are:
Christopher Painter

, former cybersecurity leader at the U.S. Department of State, Department of Justice, and the White House

Craig Froelich

, CISO, Bank of America

Hon. Jim Langevin

, member of the U.S. House of Representatives and chair of the Subcommittee on Cyber, Innovative Technologies, and Information Systems

Hon. Mark Brnovich

, Attorney General of the State of Arizona

Hon. Sean Reyes

, Attorney General of the State of Utah

Jeremy Grant

, coordinator of the Better Identity Coalition and former senior executive advisor for NIST

Jerry Davis

, VP, Senior Security Advisor, PG&E, and board member, Cybersecurity Safety Review Board (CSRB), CISA

Jules Polonetsky

, CEO, Future of Privacy Forum

Noopur Davis

, EVP and Chief Information Security and Product Privacy Officer, Comcast

Phil Venables

, CISO, Google Cloud

Rear Admiral (Ret) Mark Montgomery

, Executive Director, Cyberspace Solarium Commission 2.0.
The Bipartisan Policy Center offers solutions that are the product of informed deliberations by former elected and appointed officials, business and labor leaders, and academics and advocates who represent both sides of the political spectrum, according to its About Us page.
Cybersecurity is a new focus for the Center's core areas, which are:
• Digital democracy
• Democracy
• Housing
• Business
• Higher education
• Technology
• Early childhood
• Elections
• Health
• Campus free expression
• Energy
• Immigration
• Infrastructure
• Economy