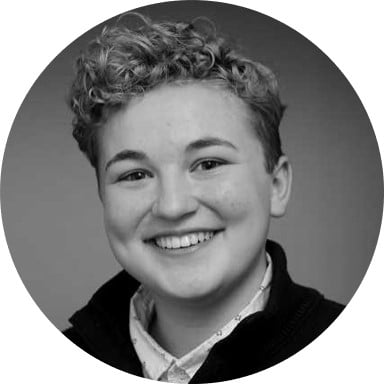 By Clare O'Gara
Thu | Jun 25, 2020 | 6:15 AM PDT
When it comes to cybersecurity and data privacy, 2020 is a year of convergence.
COVID-19 pushed customers and employees toward a greater reliance on the internet, heightening cyberattack concerns. Just look at the cybercrime facing online retailers.
Along the same lines, contact tracing efforts worldwide are preparing to collect massive amounts of data from participants.
International Black Lives Matter protests have also given rise to more privacy and safety questions, within both the physical and digital spheres.
And in the U.S., full enforcement of the California Consumer Privacy Act starts on July 1, 2020—legislation that grants increased protections to user data with a new burden on organizations.
Amid all this change, it's worth considering what consumers and employees are feeling about their digital privacy.
Five key takeaways about data privacy in 2020
Along with the convergence of privacy-related questions circling 2020, the opinion from end-users seems to be a mixed bag.
In its 2020 "Cost of Privacy" report, Okta revealed some new statistics from a survey on digital identity, noting five critical trends.
1. Consumers underestimate the extent to which their data is being tracked.
"Over 40% of people don't believe that online retailers or social media platforms track their activity. On the flip side, 65% say they're aware of contact tracing efforts to limit COVID-19 through cell phone data."
2. Consumers say privacy outweighs all, including tracking the spread of COVID-19.
"84% of Americans are concerned about COVID-19 data tracking risking their privacy. Over half express worries about contact tracing, particularly when it comes to enforcing social distancing and determining when to reopen specific communities."
3. Distrust in government is high.
"Almost 3/4 of Americans feel uncomfortable with the idea of the government tracking their data, with almost half expressing particular concerns with the government's involvement in contact tracing."
4. Consumers are sitting on gold mines of data, but many won't cash in.
"When asked if they'd be more willing to share data with companies if they were financially compensated, 37% of global consumers said no. 76% of respondents said they were unwilling to sell at least some portion of their data."
5. Identity verification is taking a toll on democracy, but mail-in ballots have considerable support as a potential solution.
"67% of Americans support a mail-in ballot voting system to curb the spread of COVID-19."
When it comes to limiting coronavirus, respondents to the research expressed mixed concerns. Most have some reservations when it comes to contact tracing's impact on their privacy—especially if the government is involved.
Digital privacy and contact tracing
If you're still piecing through the discussion around digital privacy and contact tracing, SecureWorld has an audio resource to help clear up some confusion.
In an episode of The SecureWorld Sessions podcast, we spoke to "The Privacy Professor" Rebecca Herold, one of the authors of the new NIST Privacy Framework. She unpacks the privacy and security challenges of coronavirus contact tracing, which relies on massive amounts of personal data to work. Give it a listen below or learn more here.