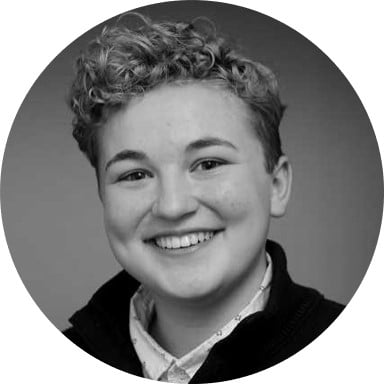 By Clare O'Gara
Wed | Oct 23, 2019 | 6:56 AM PDT
This National Cybersecurity Awareness Month (NCSAM), it might be fitting to don your favorite college alumni merch and bring back the beer pong.
Okay, maybe not the beer pong.
But definitely think back to your college days. What did you learn about the world during those years?
An increasing number of undergraduates are learning that cybersecurity is nothing to mess around with.
We are seeing great progress in security awareness on college campuses in the form of creative ideas that are getting students and faculty engaged in the conversation.
Here are a few examples worth sharing.
Colleges celebrate NCSAM: Stony Brook University
At Stony Brook, they brought together video gamers and the Division of Information Technology (DoIT) for the ultimate event: a "Super Smash Bros. Ultimate" tournament with an underlying cybersecurity message.
Stony Brook University News covered the impact:
"It shows you how good some events are when they listen to student input," said Justin Ligasan, a player at the event.
But while gamers stood in line whispering to one another about which in-game characters were going to give them the fighting edge, DoIT staff were hard at work educating more than one hundred attendees, players, and spectators alike, of the importance of cybersecurity.
Each sub-department under the DoIT umbrella had their own take on how to teach students online safety. Customer engagement, for example, focused on informing students to change their passwords frequently. Other topics included network security and username and password protection.
And as you can see, the school's mascot even got in on the cybersecurity and gaming action.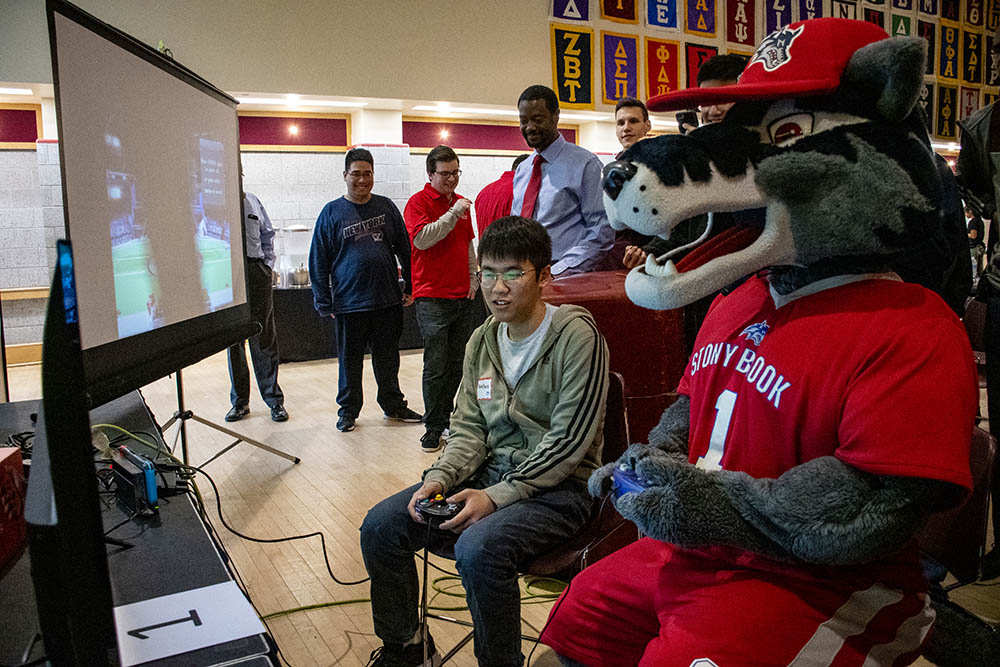 With help from the popular video game, pizza, and prizes like a Nintendo Switch, the event brought at least 64 players and a whole bunch of spectators.
Princeton makes cybersecurity tie-ins to shows, movies
But Stony Brook isn't the only university where you can find great security awareness ideas for a campus—the kind of ideas you could implement during NCSAM or anytime during the year.
SecureWorld spoke to Princeton's Security Awareness Program Manager, Tara Schaufler, at our New York conference. She had just finished presenting her keynote with Princeton University CISO David Sherry.
She explains how Princeton appeals to students to promote cybersecurity:
"We bring the cyber wheel of fortune to events, and that has been really fun. People love the wheel, they love the spin, and we ask them questions. It gets them talking.
Next thing you know, they're asking me questions about their home network, you know, so it's been really wonderful."
That's a great way to make security personal. And the university has spent the last three years making security cultural on campus, as well. Things you might never expect are driving this.
Princeton's cybersecurity team recently held an 80s dress-up night, complete with a rented theater and a movie for students:
"We showed 'War Games,' actually. And we talked about it afterwards; we facilitated a discussion about how information security changed or didn't change throughout the years."
And perhaps all this talk about cybersecurity on campus will go beyond making university networks more secure.
Hopefully, it will make all of us more secure by getting the next generation interested in a cybersecurity career.
Creative Security Awareness resources that can also help:
10 Top Cybersecurity Memes
20 Top Cybersecurity Quotes
7 Live Cyberattack Maps to Illustrate Security Risk
10 Security Awareness Posters You've Never Seen Before
Photo credit: Stony Brook University News